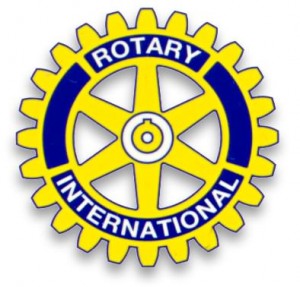 Sales professionals, attorneys, financial advisors and others are encouraged to attend a Sandler Training seminar on Oct. 15 to increase their marketing, diplomacy, negotiating and sales skills; to motivate their staff; and improve their communication with clients.
At the same time, participants can do good in the world with 100% of the event proceeds benefiting the fight against Polio around the globe.
"Any company that works in sales, needs to establish new business relationships, or has personnel in sales will receive great benefits from this program," says Bill Fine, of Severna Park, District 7620 Governor for Rotary International. "Real estate and insurance agents, medical suppliers, and advertisers also can learn multiple ways to improve their businesses. At the same time, participants can help defeat a major disease."
Sandler Training, an international acclaimed sales and management training service, is donating all of its time and materials to this effort to support Rotary International, the World Health Organization, and the Bill and Melinda Gates Foundation's fight to "End Polio Now." Every dollar raised is matched with $2 from the Gates foundation, and goes to Rotary International's efforts to eliminate Polio.
While the dreaded polio disease was eradicated in the United States in 1979, the polio virus is still found in three countries: Nigeria, Afghanistan and Pakistan.  It has been declining significantly with improved local cooperation and Rotary's efforts. Most recently India and Southeast Asia were declared polio-free. In June Australia pledged an additional $100 million to the campaign. Last year the Gates Foundation again stepped forward to aid Rotary International and the World Health Organization with this international effort.
The cost of the all-day Sandler Training usually exceeds $3,000, but Sandler is offering the training at $349 now to Oct. 15. The program will be at the Charlestown-Erickson Conference Center off Wilkens Avenue in Catonsville. It includes lunch and a speaker from the Centers for Disease Control in Atlanta, Ga. The program runs from 8 a.m. to 5 p.m. Oct. 15.
For registration and information, call Sandler Training at (410) 571-3783 or visit www.stephenjhall.sandler.com and click on Sandler Training Polio Fundraiser. For information on Rotary District 7620, visit www.Rotary7620.org.
[do action="blackwall-hitch"/]