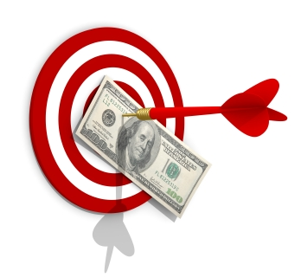 WHY ADVERTISE WITH US?
Rather than go into a long drawn out sales pitch with numbers and charts, let's break it down into a few key bullet points.  If you are intrigued and want to learn more, check out our 2020 media kit at the bottom.
But some points…
We have been consistently publishing since March of 2009. And, we have more than 20,000 articles on the site that are very highly indexed with the major search engines such as Google and Yahoo.
We are local. Our offices are not on Madison Avenue in New York. We live here. We shop here, We eat here. We play here.  We truly know the market and we couple that knowledge together with our mad skills in online marketing. We focus 99% of our efforts in Anne Arundel County. While we understand that Baltimore, Prince George's, and Howard Counties are nice–we prefer to stick with what we know!
We are social. We understand the impact of the different social media channels and participate in the big ones in a big way. We have the largest Facebook presence of any media in Anne Arundel County. The same goes for our Twitter feed. Don't believe it, give the links a click and check it out for yourself. But the cool part is that with every advertising opportunity, you get exposure on all of our social channels at no extra charge.
We are incredibly effective. Some of the most prestigious companies and events in the area have sought us out to help them market their brand–Homestead Gardens, Anne Arundel Medical Center, Rams Head OnStage, Chesapeake Bay Trust, Zachary's Jewelers, The Annapolis Irish Festival,  and the Chesapeake Bay Blues Festival have all seen phenomenal results from Eye On Annapolis.
We are easy. If you need to change things up a mid mid-stream like a new landing page or new graphic–just give us a shout and more likely than not it will be done within the hour. Do you have an idea that does not appear to fit on the site? Give us a shout and we will come up with something to make it work for you. There are no long term commitments, but there are discounts available if you decide to advertise for 3, 6, or more months. We also don't believe in contracts. We believe in results and understand that we might not be the right fit for everyone; and we are very upfront about that. And if it is not working out for you, we can part ways and still be best of friends. It is really that simple!
We are very cost effective. Compare our rates with any other media entity and you will see that we offer the biggest bang for the buck! Interested in the rates? Send us an email!
Online advertising is measurable. When you advertise in the paper or in a magazine, all you know is how many copies of your ad were printed. Is that a useful number? Suppose those papers fell off the back of the truck and no one read them? When you advertise with us, we can tell you how many people saw your ad. How many people clicked on your ad. How many people read a post about your business on Facebook or Twitter and how many clicked on a link. If we send a broadcast email on your behalf, we can tell you a lot more!
Our audience is engaged. Our readers want to hear what we have to say. And they will listen to our message. Our readers visit us often. They stay on the site for a long period of time. They are following and interacting with us on Facebook and Twitter. And, we have a subset of readers who are even more engaged–our newsletter subscribers. One recent broadcast for the Annapolis Restaurant week realized a greater than 50% open rate and 25% click through rate.
More than 10,000 listen to us. We have a daily podcast! Yes, every Monday through Friday at 6:00am, we bring the news, weather, sports, finance and events to more than 10,000 subscribers to our Daily News Brief.  Give it a listen an consider if a spot about your company might make sense!
So, that is about it in a nutshell. Of course the numbers do matter so check it out!
Many thanks for your interest!