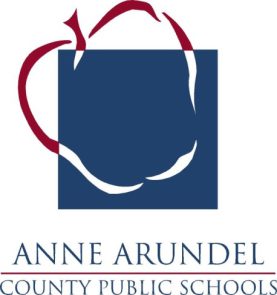 Interim Superintendent Mamie J. Perkins today announced the formation of a 15-person task force that will thoroughly examine school start times at all levels of the school system over the next six months and provide a report to the Board of Education in September.
At its December 18, 2013, meeting, the Board of Education – after much public testimony and Board discussion – tasked Mrs. Perkins with creating the task force. In addition to school system personnel, the group consists of officials from the Anne Arundel County Police Department and Department of Recreation and Parks and appointees from six groups with various affiliations with Anne Arundel County Public Schools. The group will hold its first meeting tonight, and will meet monthly. It will conclude its work in August.
Mrs. Perkins has charged the task force with researching and developing options regarding school start times at all levels, taking into consideration the work previously conducted within AACPS and by other districts of comparable size as well as relevant medical, social, and behavioral research regarding students and school performance. She also asked the task force to carefully review the financial and non-financial implications of altering school start and end times.
Dr. Maureen McMahon, Assistant Superintendent for Advanced Studies and Programs, and Kathy Lane, Executive Director of Alternative Education, will co-chair the task force. Other members are:
Lt. Doyle Batten, commander, School Safety Section, Anne Arundel County Police Department
Pam Bukowksi, president, Anne Arundel County Council of PTAs (representative of the Anne Arundel County Council of PTAs)
Kia Chandler, parent and member of the Countywide Citizen Advisory Committee (representative of the Countywide Citizen Advisory Committee)
Franklin Chaney, chief of recreation services, Anne Arundel County Department of Recreation and Parks
Jacob Horstkamp, student, North County High School (representative of the Chesapeake Regional Association of Student Councils)
Greg LeGrand, Coordinator of Athletics, AACPS
Heather Macintosh, co-founder, Anne Arundel County chapter, Start School Later
Wanda McIntire, acting supervisor of transportation, AACPS
William Myers, principal, South River High School and president of the Association of Educational Leaders (representative of the Association of Educational Leaders)
Kate Snyder, teacher, MacArthur Middle School (representative of the Teachers Association of Anne Arundel County)
Carol Streeter, chair, Parent Involvement Advisory Committee (representative of the Parent Involvement Advisory Committee)
Chris Truffer, regional assistant superintendent, Annapolis and Broadneck clusters, AACPS
Teresa Tudor, Senior Manager, School and Family Partnerships, AACPS
Source: AACPS