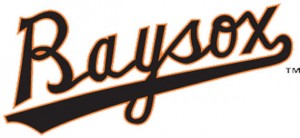 The Baysox did not register a hit until the sixth inning and Erie was opportunistic early as Bowie fell 11-1 on Monday evening at UPMC Park.
Erie grabbed an early lead and never looked back. After a one-out infield single, Daz Cameron homered to right-center to life the SeaWolves to a 2-0 advantage. In the third inning Cameron befell Bowie with a similar fate. After an infield single he doubled over the head of RF Anthony Santander to score the runner putting Erie on top 3-0.
The Baysox had a tough time getting going after their enormous power surge of an evening ago. Facing left-hander Matt Hall he was able to keep Bowie off-balance with good fastball command and a sharp biting curveball. In the spot start, Hall worked 6 and 1/3rd scoreless innings.
Bowie was unable to hold off the SeaWolves attack. Erie scored three runs in the third and then blew the game open with a five-run seventh inning rally.
The Baysox did deny the shutout in the ninth. Ryan Mountcastle double to deep left-center. Aderlin Rodriguez then singled sharply to center moving Mountcastle to third. An Anderson Feliz sac-fly would bring Mountcastle home.
The five-game series in Erie will come to a close Tuesday, July 3rd at 7:05 p.m. as LHP Luis Ysla toes the slab looking to win the series for the Baysox. Coverage will begin 20-minutes prior on wnav.com, milb.com and via the Tune-In Radio App by searching Baysox.
The next Baysox home game will be on Independence Day, Wednesday, July 4th at 6:35 p.m. as the Baysox host the Harrisburg Senators (Nationals). Get tickets over phone at 301-464-4865 or online at baysox.com.