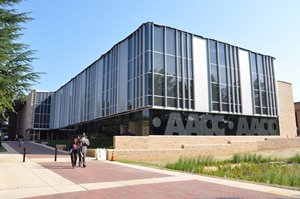 Anne Arundel Community College (AACC) recently became the first community college in Maryland designated as an ISACA authorized training organization to deliver the cutting-edge Cybersecurity Nexus (CSX) training. 
"The global cybersecurity skills shortage is more than evident, and companies have an emerging need for skilled and knowledgeable cyber professionals," said Christos K. Dimitriadis, Ph.D., CISA, CISM, CRISC, international president of ISACA. "ISACA is committed to help close the skills gap by developing skills-based cybersecurity training and performance-based certification exams, and AACC is helping us accomplish this goal as one of our global training providers."
The CSX | Practitioner courses are designed for professionals either in – or hoping to enter – a cybersecurity position where they are expected to perform first-responder tasks. The CSX | Practitioner training consists of three skills-based courses that increase in complexity. The courses map to the Protect-and-Defend category of the National Initiative for Cybersecurity Education (NICE) Cybersecurity Workforce Framework. Participants apply their knowledge and practice in skills-based lab environments that span the five National Institute of Standards and Technology (NIST) cybersecurity framework domains.
For information and the current schedule of classes, visit http://www.aacc.edu/it/csx.cfm  To register, visit http://www.aacc.edu/noncredit
[do action="blackwall-hitch"/]