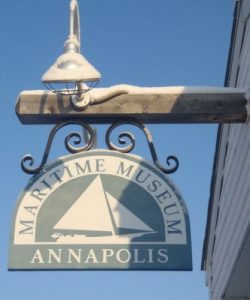 Party with the Parrotheads and enjoy the last sunset of the summer on the beach at the Annapolis Maritime Museum – all for a good cause.
Founding sponsor Boatyard Bar & Grill is partnering with the Museum for the 9th annual bash, bringing in legendary keyboardist Michael Utley and steel guitar great Doyle Grisham – both members of Jimmy Buffett's Coral Reefer Band. Other featured musicians include the John Frinzi Band from Florida and Jim Morris, "The Man Who Offered the Moon." It will be an evening full of great music, fun, and good food and drink on the shore of the Chesapeake Bay.
"Over the past eight years, Dick Franyo and the Boatyard Bar & Grill, along with other sponsors, have helped us raise more than $350,000 to help support the Museum's educational programs, said Museum Director Alice Estrada. "More than 3000 local students have participated in our education programs this past year alone, and we have big plans to increase that number this school year. Our sponsors and everybody who buys a ticket helps us with this goal."
Tickets, priced at $65 per person, include a grilled buffet dinner provided by the Boatyard Bar & Grill. A special VIP Package (Very Important Parrotheads) ticket is available for $125, adding admission to a pre-party to meet and greet the band, open bar and elaborate hors d'oeuvres. Both ticket levels are on sale now at www.amaritime.org.
Corporate sponsorships are available. Call Museum staff for information at 410-295-0104.
See the Museum website for directions and parking. Free parking and eCruisers shuttles will run continuously from nearby designated lots. The Museum also is accessible by water taxi.
What:
             9th Annual Boatyard Beach Bash – to benefit the Annapolis Maritime Museum
When:            
Saturday, Sept. 21, 2012
Time:
              5 – 9 p.m.
Cost:               
General Admission $65, VIP Admission $125
Where:
          Annapolis Maritime Museum, 723 Second St., Annapolis, Md. 21403
Info:
www.amaritime.org