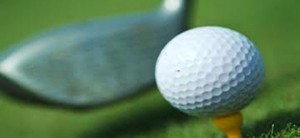 Providence Center, a non-profit organization that serves adults with developmental disabilities, announced today that Severna Park-based Moran Insurance will once again serve as presenting sponsor for Providence Center's 2013 Golf Classic.  Chiron Technology Services, Inc., a Columbia-based cyber security and technology company, will also serve as presenting sponsor.  This will be Providence Center's 21st Annual Moran Golf Classic.  Moran has been presenting sponsor for 17 years.  Chiron (prounced kai – ron) has sponsored several events for the organization in the past and is a first-time presenting sponsor for the Classic.  The event raises much-needed funds for Providence Center's programs and services.
This year's Classic will again be held at Queenstown Harbor in Queenstown.  It will take place on Monday, June 3, 2013, with the shotgun start at 10:00 AM.  More than 200 golfers, volunteers, and supporters will take part in the event.   Golfers will enjoy playing on Queenstown's two courses with majestic views of the Chesapeake Bay, a silent auction which includes two round-trip tickets from Southwest Airlines, raffle prizes, and giveaways.
Last year's Moran Golf Classic was the organization's most successful, raising more than $60,000 for Providence Center's programs and services.
Providence Center CEO Chuck Coble was excited for this year's tournament, which has developed into one of the most important events the organization holds annually. "This year our Classic has the privilege of having two incredible presenting sponsors, Moran Insurance and Chiron," Coble said.  "Moran has been a valuable partner for nearly 20 years, helping us serve our participants, their loved ones, and our staff better. Chiron has demonstrated their incredible support from nearly the minute they learned of us.  We are proud to have their support and the support of all of the companies that continue to support this event year in and year out as well as our new sponsors that recognize the important work Providence Center does and its importance to our communities. It's always a great day that raises much-needed funds for our dynamic programs and services.
Marc Dorman, President of Moran Insurance, and Matt Lehmann, co-chair of the event and Vice President and Managing Partner of Moran Insurance noted the company's commitment to the organization and improving communities. "Moran is proud to be a part of Providence Center's Golf Classic, with this year being our 17th year as presenting sponsor.  We support Providence Center because of their critical role in the lives of those with developmental disabilities and their families.  Moran Insurance has always recognized the need to support our communities and non-profit organizations because of the important role that they have in how we live, work, and play.  Thank you to all of our sponsors, golfers, silent auction donors, and everyone that supports Providence Center's clients and great work."
Kristi Pappas, Vice President of Human Resources and Community Relations at Chiron, said the company added their support because they appreciate the top rate programs and services offered by Providence Center.  "Chiron is grateful for the work Providence Center does to improve lives and gladly serves as a presenting sponsor for the 21st Annual Classic.  This is a wonderful organization that we want to support however we can," Pappas said.
Along with the presenting sponsors, Reliable Contracting, Builderguru Contracting and Gardiner and Gardiner Contracting, and Kaiser Permanente with Richard J. Princinsky and Associates are serving as Providence Sponsors.
Golf Classic Committee Members include:
Conor Gilligan, Craftsmen Developers

Matt Lehmann, Moran Insurance

Donna Moran, Moran Insurance

Pete Metrinko, Metrinko Office Interiors

John Ward, Selective Insurance

Dennis Wells, Omni Solutions, Inc.
For sponsorship and foursome information, contact Aimee Bullen, Development Manager, at [email protected] or at (410)766-2212 ext. 110 or visit www.providencecenter.com for more information.
Providence Center, a non-profit organization based in Anne Arundel County, operates four program sites which provide care and training in programs such as Supported Employment, Horticulture, Woodshop, and Pottery throughout the county.  It meets the growing needs of nearly 500 individuals through an array of services and supports, including medical, job preparedness and training, mentoring, production, employment coaching, senior care, and day habilitation.
The mission of Providence Center is to provide services that allow individuals with disabilities to enjoy increased self-determination in leading a more independent, valuable and functioning role in society. These support services are individually designed and professionally managed to enable these individuals to exercise higher levels of control over their lives.