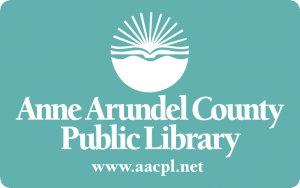 Officials from the Anne Arundel County Public Library have announced a series of seven events scheduled to mark GLBT Book Month.  The nationwide celebration of the authors and writings that reflect the lives and experiences of the gay, lesbian, bisexual, and transgender community was originally established in the early 1990s. The American Library Association  (ALA) has been commemorating the occasion since 2015.
Events at county libraries include:
Rainbow Family Storytime
Celebrate LGBT Pride Month with stories and songs of diversity, love and friendship.
Sexual Orientation, Gender Identity and Maryland Law
Keith Merkey of the Maryland Commission on Civil Rights will present current information, basic concepts, and issues that may arise regarding sexual orientation and gender identity discrimination law in Maryland.
Thursday, June 7 at 6:30 pm
Odenton Library
For adults
Book Reading and Rainbow Family Storytime With Author Gayle Pitman
Join award-winning author Gayle Pitman as she reads from her picture book, This Day in June, and combines songs and verses to celebrate a pride parade during LGBT Book Month.
Saturday, June 23 at 10 am
Odenton Library
Book Discussion: Call Me By Your Name by Andre Aciman
The sudden and powerful attraction between a teenage boy and a summer guest at his parents' house on the Italian Riviera has a profound and lasting influence that will mark them both for a lifetime.
Wednesday, June 27 at 7 pm
Deale Library
For adults
Category: Events, LIFE IN THE AREA, Local News, NEWS, Post To FB