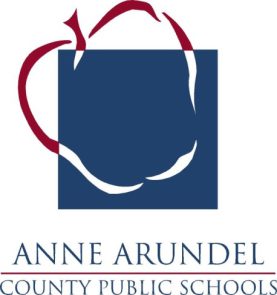 Former Old Mill High School athletic director Bruce Lawton has been selected as a 2016 inductee into the Maryland State Athletic Directors Association (MSADA) Hall of Fame.
Lawton, who led Old Mill's athletic programs from 1998 to 2012, was a physical education teacher in Anne Arundel County Public Schools for 37 years before retiring in 2012. He now works part-time in the school system's Office of Athletics.
"I feel very honored to have been nominated for this award, and then to actually receive it is very special to me," Lawton said. "Over the years I worked with many top-notch coaches who made my job a lot easier. I was also mentored by (former Old Mill Athletic Director and fellow MSADA Hall of Famer) Jim Dillon, and I am very appreciative of what he taught me over the years and the advice he gave me to help be successful in doing my job. I am pleased to see that what we have in place at Old Mill is being recognized as the right way to do things."
During the 23 years that Lawton either assisted or oversaw the athletic program at Old Mill, the school won 34 state championships. Since his retirement, he also has served as acting coordinator of athletics for Anne Arundel County Public Schools.
THREE OTHERS EARN HONORS
In addition to Lawton's Award, three other AACPS employees will receive awards for their work. Severna Park High School Athletic Director Dave Lanham has been named the District V Athletic Director of the Year, and Kay Pulford and Robert Silkworth will receive Distinguished Service Awards in recognition of their length of service, special accomplishments, and contributions to interscholastic athletics.
Lanham, who has been athletic director at Severna Park since 2014 and served in the same capacity at Meade High School for six years before that, was named as the recipient by fellow athletic directors throughout the district, which encompasses Anne Arundel and Howard counties.
"I am honored and humbled to be selected by my peers for this prestigious award," Lanham said.
Pulford was a physical education teacher at Glen Burnie High School for more than 30 years. Since retiring in 1997, she has been a part-time employee in the Office of Athletics, where she helps organize more than 1,500 extracurricular club advisors and coaches across the county. She learned of the award in an email last week.
"I was very surprised when I began to read the email. I was thinking, 'What is this?' My heart began to beat faster as I read the email for the second time. I could not believe it. What an honor to even be considered and selected for this award."
Silkworth is a World and Classical Languages teacher at North County High School and has been the public address announcer there and at Brooklyn Park High School for nearly three decades.
"I am humbled and honored to receive such an award," Silkworth said. "I have been the 'Voice of the Bees and the Knights' for many years, and it has been my honor and privilege to be an ambassador for the Bees of Brooklyn Park and for The Knights of North County since we opened in 1990. This is my 44th year in education, and I still enjoy being the 'Voice of the Knights' in the classroom, in the stadium or gym, and in the community."
All four honorees will receive their awards at the MSADA Conference on April 30 in Ocean City.
Source: AACPS
[do action="blackwall-hitch"/]