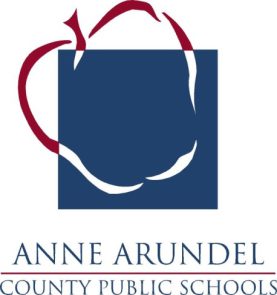 Ten of the county's 13 high schools showed graduation rates above 90 percent for the Class of 2017, and Anne Arundel County Public Schools continued to be higher than the state average in terms of the number of students who graduate in four years, according to data released this week.
Among the high schools, Northeast High School saw the biggest year-to-year gain, a 2.1 percentage point jump over 2016. Glen Burnie High School saw its graduation rate climb by 1.5 percentage points to 90.3 percent, its highest ever. The school's graduation rate has increased by a staggering 15.3 percentage points over the last seven years.
"I'm just incredibly proud of the work that our entire team at Glen Burnie High School does," Glen Burnie Principal Vickie Plitt said. "Our staff, students, parents, and entire community continue to come together to help in so many ways. Everyone involved with Glen Burnie High School and the Glen Burnie community shares in the successes we are having."
Over that same time period there have also been significant increases at North County High School (9.6 points), Old Mill High School (7.1 points), Northeast High School (5.6 points) and Annapolis High School (5.2 points).
The county's four-year graduation rate dipped slightly to 88.6 percent in 2017, but continues to outpace the state average of 87.7.  A four-year graduation rate is measured by the percentage of students who receive diplomas four years after entering high school.
Graduation rates for African-American students rose by 0.75 percentage points, marking the eighth-straight year of growth. Since 2011, the graduation rate for African-American students has grown by 9.8 percentage points and the gap between those students and white students has shrunk from 8.3 percentage points to 3.3 percentage points.
The data shows significant gains for other student groups as well. The graduation rates for students receiving special education services and free and reduced-price meals have risen by nearly 12.7 and 11 percentage points, respectively, since 2011.
"This student group data is a testament to the work we are doing across our county for all of our students, but we have more work to do to get to the point where every student walks across a stage at the end of their high school career," Superintendent George Arlotto said. "We will continue to do everything we can to address the needs of every single student, because only by carrying out the ideal that 'All Means All' will we reach our goals."
More information on graduation rates can be found in the attachment below and at www.mdreportcard.org.
AACPS Graduation Rate Data, 2011 to 2017
Category: Local News, NEWS