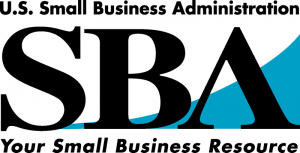 Maryland district winners of the 2016 U.S. Small Business Week Awards Program were announced  by Stephen D. Umberger, District Director of the U.S. Small Business Administration's (SBA) Baltimore District Office. District winners will be honored at the 32nd Annual Maryland Small Business Week Awards Luncheon June 15th at Martin's West in Woodlawn, Md. 
This year's winners are:
Maryland Small Business Person of the Year: Patrick Munis, New Wave Telecom & Technologies, Elkridge

Accountant Advocate: Macushla Wiedorn, Common Sense Income Tax Preparation, Severna Park

Attorney Advocate: Daniel G. Downer, Jr., Esq., Daniel G. Downer, Jr., Attorney at Law, Annapolis

District Director's Unsung Hero: Robert Wallace, BITHGroup Technologies, Baltimore

Entrepreneurial Success: Tori Paide & Marla Peoples, Still Point Wellness Spas, Columbia

Family Owned Small Business: Joanie Gerber, Bikle Manufacturing, Inc., Smithsburg

Financial Services Champion: Maurice Ames, MD Capital Enterprises, Inc., Salisbury

Home-Based Business Champion: Laura Wiegmann, Laura's Eyes Photography, Pasadena

Insurance Champion: Jerrie Bey-Taylor, The Lion Heart Group, Cambridge

Minority Small Business Champion of the Year: Celester "Les" Hall, MD Dept. of Commerce, Baltimore

"Rising Star" Student Entrepreneur of the Year: Javon Gholston & Michael Heier, DeSolder Pen, Baltimore

Small Business Exporter of the Year: Mark Rice, Maritime Applied Physics, Baltimore

Veteran Small Business Champion of the Year: Alexander Fakeri, Mojo Web Solutions, Baltimore

Women in Business Champion of the Year: Diane Montier, Bruster's Ice Cream, Glen Burnie

Young Entrepreneur of the Year: Paul Rineholt & Nick Gregori, Dorchester Decoy Rentals, Cambridge
Each year, the President of the United States declares National Small Business Week to celebrate the contributions of the small business community to the nation's economy. The SBA holds the annual awards competition to recognize outstanding small business owners and their advocates.  National Small Business Week activities are May 2-6.
For more information contact Rachel Howard at (410) 244-3337 or at [email protected]. For information on the 2016 Maryland Small Business Week Awards Luncheon or for tickets, visit the event website at www.mdsbwawards.org.
[do action="blackwall-hitch"/]