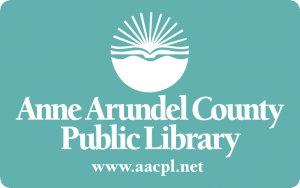 Officials for the Anne Arundel County Public Library (AACPL) has announced changes to the system's fine and printing and copying rates, which go into effect on Monday, July 6.  Along with the change, library officials also announced an increase in the threshold resulting in blocked accounts and collection agency referrals.
Fines for overdue books, magazines and other library materials will increase by a nickel to $0.30 with the charge for late DVDs and eReaders remaining at $1 per day. The fee to print and copy materials will also go up to $0.20 per page for black and white and to $1 for color material.
"We regret the impact the increases in fines and fees may have on our customers," said AACPL Board of Trustees Chairman M. Hall Worthington. "It wasn't a choice we wanted to make but one that was necessary to continue the level of service Anne Arundel County residents have come to expect in their library system," he added.
The Library Board of Trustees recently approved a policy change that will provide some relief to customers. Starting in July, accounts must now have an outstanding balance of $15 to be blocked from use, representing an increase over the previous rate of $10. Additionally, accounts in arrears at $15 or more will now be referred to a collection agency compared to the past amount of $10.
 To avoid overdue fines, customers are encouraged to sign up for courtesy reminder emails, which are sent three days before materials are due. Materials can also be renewed up to five times online, by phone or at any branch. Most library materials, including eReaders, can be borrowed for a three-week period.  Customers can now pay off fines on their accounts online using SmartPay, AACPL's secure online payment service. To access SmartPay, visit www.aacpl.net. 
[do action="blackwall-hitch"/]