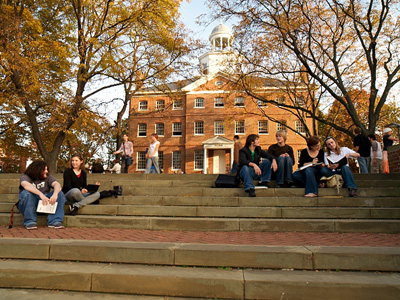 Join the St. John's College community for the sixth annual "Lift Every Voice" concert and seminars honoring the life and legacy of Dr. Martin Luther King, Jr. This year's concert features inspiring gospel spirituals from some of the region's finest young vocalists, including the All Children's Chorus of Annapolis and the Singing Sensations Youth Choir from Baltimore. The concert is free and open to the public and will be held in the Francis Scott Key Auditorium on Sunday, January 13 at 4 p.m.
This year, members of the community are also invited to participate in seminars on Dr. King's "Where Do We Go from Here?" speech on Saturday, January 12. Arrive at 9 a.m. for check-in and refreshments in the Francis Scott Key Lobby. A keynote address will be given by former Deputy Attorney General for Maryland and current member of the Maryland State Board of Education Donna Hill Staton in the Francis Scott Key Auditorium from 9:30 to 10 a.m. A panel discussion featuring students and educators from area schools will follow from 10 to 11:15 a.m. Seminars will be held from 11:30 a.m. to 12:30 p.m.
Registration for seminars is required. To register: www.stjohnscollege.edu/events
St. John's Treasurer Bronté Jones organized the first "Lift Every Voice" concert in 2008. More than 500 members of the community attended the performance last January. "While there are many events in Washington, D.C., and in Baltimore, it seemed appropriate for Annapolis to have an event that is free and open to all in our community," says Jones.
Category: Entertainment, LIFE IN THE AREA, NEWS, OPINION