[do action="fringe"/]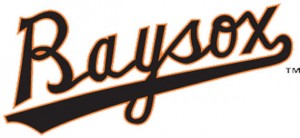 The Baysox fell to Altoona 5-2 Tuesday night as their magic number to clinch their first Western Division title since 2008 remains at three. Making his Double-A debut, Baysox starter David Hess struggled as the Baysox fell behind early and never recovered. Bowie's win Monday night clinched their first playoff berth since 2012. 
Altoona got off to a fast start in the top of the first inning against Hess. Adam Frazier hit a lead-off single to left field before Jose Osuna drew a one-out walk. With two outs, Erich Weiss brought both runs home with a double to center field to give the Curve a 2-0 lead.
The Baysox got one run back in the bottom half of the inning against Altoona starter Jason Creasy. Mike Yastrzemski hit a one out single to right field and Trey Mancini followed with another single that moved Yastrzemski to second base. With two outs, Brandon Snyder plated Yastrzemski with a single to center field to make the score 1-0. 
Altoona added two more runs in the top of the fourth inning. Barrett Barnes hit a lead-off single to left field and moved to third base on a Weiss single to center field and error by Glynn Davis. With Jacob Stallings batting, Barnes scored on a wild pitch that moved Weiss to second base. Stetson Allie singled to left field to move Weiss to third base and he scored on an Andy Vasquez single to give the Curve a 4-1 lead. Ashur Tolliver replaced Hess on the mound to record the final two outs of the inning.
Quincy Latimore hit his team leading 17th home run to lead off the bottom of the sixth inning and cut the Curve lead to 4-2.
The Curve manufactured another two out run in the top of the seventh inning against Baysox reliever Marcel Prado. Max Moroff drew a two-out walk, stole second base, went to third on a wild pitch and scored on an Osuna single to make the score 5-2. 
Hess threw 3.1 innings and allowed four runs on six hits while striking out four and walking two in the loss. Tolliver threw 1.2 scoreless innings, walking one and striking out two batters. Prado threw two innings and allowed one run on two hits while walking one batter. Relievers Pat McCoy and Andrew Robinson combined to throw two scoreless innings to finish the game for Bowie.
Creasy threw six innings and allowed two runs on eight hits while striking out six and walking one in the win.
The Baysox are home through Thursday, Sep. 3 for their final four game homestand of the season against the second place Altoona Curve. Wednesday is Legends of Wrestling Night #2 with an appearance by D-Von Dudley, fresh off his return to the WWE. RHP Joe Gunkel (9-5, 2.96) will pitch for the Baysox against RHP Chad Kuhl (11-4, 2.52)
Baysox Baseball – We'll Knock Your 'Sox Off. The Baysox 2015 season, their 23rd as the class Double-A Affiliate of the Baltimore Orioles, is underway at Prince George's Stadium. Come see some of the top Orioles prospects play here first. To keep up with Baysox news during the season, visit baysox.com.
[do action="blackwall-hitch"/]
Category: LIFE IN THE AREA, OPINION, Sports