Today, Governor Hogan announced some significant actions the State is taking to fight the COVID-19 virus.  Subsequent to his press conference (watch it here), the County and City both declared states of emergency with additional information.
STATE INFORMATION
Governor Larry Hogan today announced a series of major actions to protect public health and safety and limit the spread of the COVID-19 pandemic in Maryland. Earlier today, the state reported its first case of community transmission.
"This problem continues to evolve and will escalate rapidly and dramatically," said Governor Hogan. "For Marylanders, the actions I have announced here today will be disruptive to your everyday lives. They may seem extreme, and they may sound frightening. But they could be the difference in saving lives and keeping people safe."
"It is impossible at this time to know how long this threat will continue," the governor continued. "What I do know is that my first and highest priority is protecting the health, the safety, and the welfare of the people of Maryland. We are all in this together, and we cannot stop the spread of this virus without each and every one of you doing your part. But I want you all to know that we will get through this together. Our state has already faced and overcome daunting challenges before, and we will do so again."
Below is a comprehensive list of the actions announced today:
RAISING MEMA ACTIVATION LEVEL TO FULL: Governor Hogan raised the Maryland Emergency Management Agency (MEMA) activation level to full, meaning that the State Emergency Operations Center is now operating at its highest level and that there will be full coordination of state response activities and resources.
ACTIVATION OF NATIONAL GUARD: The governor directed the National Guard to move to a higher state of readiness in order to carry out any necessary emergency functions, such as food distribution or other critical areas of need. Read the executive order.
PROHIBITION ON MASS GATHERINGS AND CLOSURE OF SENIOR CENTERS: Effective immediately, gatherings of more than 250 people, including social, community, spiritual, religious, recreational, leisure, and sporting gatherings, are prohibited at all locations and venues. Read the executive order.
Planned large gatherings and events must be canceled or postponed until after termination of the state of emergency and the proclamation of the catastrophic health emergency has been rescinded.
All senior citizen activities centers shall be closed beginning on Friday, March 13, 2020 until after termination of the state of emergency and the proclamation of the catastrophic health emergency has been rescinded.
CLOSURE OF SCHOOLS: Maryland State Department of Education (MSDE) State Superintendent Karen Salmon is directing that beginning on Monday, March 16, all schools throughout Maryland will close through Friday, March 27, 2020. Read the MSDE press release. 
During the time of school closure, all school buildings and school buses should be cleaned and disinfected to prevent spread of the virus upon the return of students and staff to school. MSDE is additionally recommending that days previously scheduled for school closure during spring break be used as days off during this identified timeframe.
Administrators, faculty, staff, and parents/guardians should begin to immediately prepare for and implement measures for the continuity of educational services during a prolonged period of school closure.
Plans regarding childcare services are being developed by MSDE at this time to ensure that the children of emergency services personnel have access to childcare throughout a prolonged period of school closure.
CLOSURE OF CRUISE TERMINAL AT PORT OF BALTIMORE: No passenger or crew member will be allowed to disembark at any terminal at the Port of Baltimore from any passenger vessel that has made a call at port outside of the United States since January 31, 2020. Read the executive order.
The only exceptions to this order are the Carnival Pride and the RCL Grandeur of the Seas, which are due to return to port in the coming days, provided that no person on board such vessel has a confirmed diagnosis of COVID-19 or is under investigation for COVID-19.

Except as necessary to perform a duty required by law, no person shall board any covered passenger vessel at any terminal or port facility in the ports and harbors of the state.
Each owner of a terminal or port facility in the state that receives cargo vessels shall develop and implement procedures for screening and controlling the movement of crew members who desire to disembark from cargo vessels that have, since January 31, 2020, made a call at any port outside the United States.
EXTENSION OF PERMITTING DEADLINES: Because renewing expiring permits or licenses often requires the public to enter public buildings and interact with state employees; all licenses, permits, registrations, and other authorizations issued by the state, its agencies or any political subdivision that would expire during the current state of emergency will be extended until the 30th day after the state of emergency is lifted. Read the executive order.
GUIDANCE TO HOSPITALS FOR VISITATION POLICIES: The Maryland Department of Health (MDH) is advising hospitals to adopt new procedures to limit visitation, including:
No one under the age of 18 is permitted to visit, including in all waiting areas and common spaces.
Only one adult visitor per patient in all areas of the hospital.
Visitors should be screened for flu-like symptoms.
Visitors who have traveled internationally may not visit for 14 days after arrival into the United States.
SUSPENSION OF VISITS TO CORRECTIONAL FACILITIES: The Maryland Department of Public Safety and Correctional Services (DPSCS) is suspending all visits to its correctional facilities effective immediately. The department will provide free phone calls and video visitation for inmates.
There have been no cases of coronavirus in our correctional facilities.
At this time, facility programming will continue on a case-by-case basis.
DPSCS will re-evaluate the situation often in an effort to restore normal visits as soon as possible.  
MANDATORY TELEWORK FOR NON-ESSENTIAL STATE EMPLOYEES: Governor Hogan is directing the Department of Budget and Management to implement a period of mandatory telework, beginning Friday, March 13, across state agencies for all non-essential state employees. Read the executive order here. Read the Department of Budget and Management's guidance here.
DAY-TO-DAY OPERATIONS OF STATE GOVERNMENT: As he continues to manage the crisis, Governor Hogan is delegating the day-to-day operations of state government to Lt. Governor Rutherford.
STATE OF EMERGENCY: This week, the World Health Organization declared the coronavirus outbreak a global pandemic. The State of Maryland is continuing to operate under a state of emergency, and all levels of government are taking a comprehensive, collaborative approach to keep Marylanders safe. The list of ongoing state actions is available at governor.maryland.gov/coronavirus.
For health resources regarding COVID-19, including case counts and clinician guidance, Marylanders should visit health.maryland.gov/coronavirus.
COUNTY INFORMATION
County Executive Steuart Pittman announced today that he will sign an executive order on Friday, March 13 to declare a state of emergency for Anne Arundel County. The announcement follows Maryland Governor Larry Hogan's afternoon press conference announcing major steps to prevent the spread of COVID-19 Coronavirus, the State's March 5, 2020 Declaration of a State-wide Emergency, and is on the recommendation of County Health Officer Dr. Nilesh Kayanaraman. Anne Arundel County government will remain open to provide services to county residents and businesses during this public health crisis.
"The extraordinary measures that Governor Hogan announced today may come as a shock to some county residents but I fully support his decisions," said County Executive Pittman. "Unless we act broadly and decisively to slow the spread of this virus, the capacity of our hospitals to treat critically ill patients could be exceeded, as it has been elsewhere in the world."
Pittman added: "Local government services are essential, not only to our public health response, but also to help residents during this period. Therefore, we are keeping county government open. I want to thank all public servants and all county residents in advance for their service and their sacrifice. We will get through this together."
Dr. Kalyanaraman and Office of Emergency Management personnel remain in regular contact with the Maryland Department of Health, county agencies, City of Annapolis government, hospitals, and health care providers. Over the past two months, Anne Arundel County and the City of Annapolis have taken steps to be prepared for the possibility of COVID-19 cases in our area.
Today, County Executive Pittman directed the Office of Personnel to create a new telework policy to allow flexibility for most county workers to perform their duties remotely during this crisis. The new guidance is expected to be implemented on Monday, March 16 to align with the two week closure of all state schools announced today by State Superintendent Karen Salmon.
The Anne Arundel Department of Health also issued new guidance on public events designed to protect residents and prevent the spread of COVID-19. The guidance is intended for private and local organizations and community partners in Anne Arundel County and the City of Annapolis.
"Each of us is responsible to take actions that will slow the spread of the COVID-19 disease," said Anne Arundel County Health Officer Dr. Nilesh Kalyanaraman. "These limits on public gatherings are critical to protect the vulnerable and give our healthcare system the time to care for the rapidly growing numbers of those who are getting sick with this disease."
The department recommends the following for gatherings scheduled through the end of April:
Postpone or cancel ALL public gathering of more than 250 people per the Governor of the State of Maryland's order on March 12, 2020
Postpone or cancel public gatherings that meet ANY of the following criteria:

Are targeted toward or comprised of significant numbers of high-risk individuals (elderly who are 60+, chronic illness, homeless)
Cannot provide at least 6 feet of space between attendees
Offer alternative methods of meeting the gathering's goals (e.g. live streaming)
Are not time sensitive
For public gatherings that do go forward we strongly recommend that you meet ALL these criteria:
Provide at least 6 feet of space between attendees.
Make handwashing stations (with soap and water) and/or hand sanitizer readily available, especially in food consumption areas.
Utilize signage that promotes handwashing.
Consider live streaming or recording of events so they are available for viewing for those who can't/shouldn't attend in person.
Encourage all participants who are sick (cough, shortness of breath, or fever) not to attend.
Encourage participants to cover their coughs and sneezes and to avoid touching their eyes, nose and mouth.
Clean frequently touched surfaces.
Develop flexible refund policies and re-ticketing options.
Other recent steps the county has taken to limit the spread of COVID-19 include:
The Department of Aging announced today that all senior activity centers will be closed, effective Friday, March 13. Nutrition Program meals will continue through Monday, March 16 and then transition to take home meals.
The Department of Recreation and Parks announced today that all indoor recreational programs are postponed. County parks will remain open.
For up-to-date fact sheets and information about COVID-19, visit www.aahealth.org/coronavirus and the CDC website: https://www.cdc.gov/coronavirus/2019-ncov. For general questions about the disease, residents are encouraged to call 2-1-1. Individuals concerned about medical information should call their healthcare provider.
CITY INFORMATION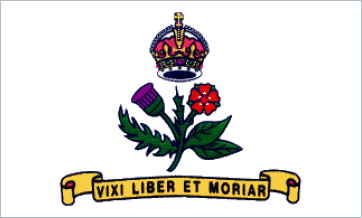 Annapolis Mayor Gavin Buckley announced Thursday evening that he has signed a City of Annapolis Declaration of State of Emergency. The declaration allows the City to activate the Office of Emergency Management and to render and request mutual aid from other jurisdictions.
Given the spread of COVID-19 and the increasing number of cases in Maryland, we are moving from a containment strategy (targeted efforts to limit the spread of the virus by specific individuals) toward a mitigation strategy (broad efforts to limit the spread within the population).
At this time, City public meetings and public events are canceled. Per directive from Maryland Governor Larry Hogan, events in the City (city-sponsored and private events) that will attract a crowd of larger than 250 people are canceled. As of Monday, in coincide with Anne Arundel County Public Schools closures, all City buildings will be closed to the public. City government will continue to function and City staff should report for work. Any alternate work arrangements, if necessary, for City staff should be worked out through department directors.
The following City offices will be closed to the public starting Monday:
Pip Moyer Recreation Center and Stanton Center – closed to the public.
Finance Counter at City Hall – closed to the public. Please submit payments online or through the U.S. Postal Service.
Alcoholic Beverage and Events Permits at City Hall – closed to the public.
Permit Counter in Planning and Zoning at Gorman Street – closed to the public.
High-risk populations should avoid public meetings as much as possible these include elderly, those with chronic disease and underlying health conditions.
In addition to the above guidelines, City staff will be restricted from out-of-state travel, except in matters of emergency preparedness. City staff should attempt to cancel or postpone in-person meetings to the greatest extent possible. Meetings that can't be postponed should be conducted by virtual meeting.
City staff and the public should promote social distancing in the workplace and in-person meetings.
Health officials ask that people practice healthy hygiene habits that can help prevent the spread of COVID-19 and other respiratory illnesses. These habits include:
        Wash your hands frequently with soap and water. Wash for at least 20 seconds.
        Use hand sanitizer if soap and water are not readily available.
        Clean and disinfect frequently touched objects and surfaces.
        Cover your mouth when coughing or sneezing.
        Avoid touching your eyes, nose, and mouth.
        If you are sick, stay home.
        Avoid close contact with people who are sick.
Category: Local News, NEWS, Post To FB