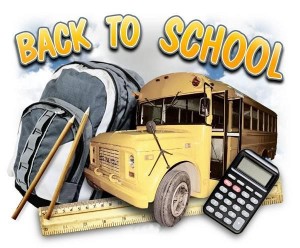 A recent survey from the National Retail Federation found that families with children in elementary through high school plan to spend an average of $684.79 on back-to-school supplies this year. This is a major reason why earlier today, United Way of Central Maryland hosted fun back-to-school events throughout the region to help children in challenged neighborhoods start the school year right.
Thanks to a generous donation of 2,000 backpacks from Under Armour and another 500 donated through supply drives, volunteers filled more than 1,200 backpacks with school supplies and gave them to young students at Van Bokkelen Elementary in Anne Arundel County, Harford Heights Elementary in Baltimore City, Norwood Elementary in Baltimore County, Magnolia Elementary in Harford County and Cradlerock Elementary in Howard County. An additional 1300 backpacks have already been distributed to area nonprofits and other schools.

Supplies were given to students through United Way's virtual back-to-school supplies drive, which also generated 500 backpacks, as well as multiple drives held at local businesses. Before the distribution events began, United Way drove a colorful Back-to-School shuttle around the city to pick up supplies from organizations participating in the drive, including Under Armour, Miles & Stockbridge, T. Rowe Price and Johns Hopkins Medicine.
"Fighting for student success in every community throughout our region is an important part of our work," said Franklyn Baker, president and CEO, United Way of Central Maryland. "Academic success is often predicated by the first few weeks of school. This is why we are in every county in central Maryland today, ensuring that our students are given the opportunity to get off to a strong start this school year."
Education is a major component of United Way's fight to ensure that every person in every community is positioned for success. The organization announced On Track 4 Success last year, an early-warning education program to help young students succeed in school with the goal of graduating high school. Piloted in 2017, United Way's goal is to expand On Track 4 Success in schools across central Maryland and help more at-risk students stay in school, stay on track for graduation and be prepared to pursue a career or attend college. Today's events were just the first step to making sure these young students start off a new school year confident, happy and ready to learn.
Category: Local News, NEWS