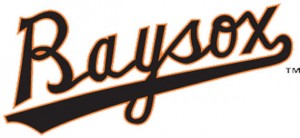 Dillon Tate tossed a quality start, but the Richmond Flying Squirrels snapped the Bowie Baysox three-game winning streak with a 3-1 win in front of 2,372 at Prince George's Stadium Wednesday night.
Richmond (60-66) jumped on top with a three-run third inning, two runs scoring on a two-out infield single from Caleb Gindl. San Francisco RHP Jeff Samardzija made his first Eastern League rehab start of the season and held the Baysox lineup to one hit over four innings.
Bowie (60-66) cut into the Flying Squirrel lead with a run in the sixth inning. After Corban Joseph lined a single to left field, pinch-hitter Rylan Bannon grounded a two-out RBI double down the third base line. After an 0-for-21 skid, Bannon has three hits over the past two contests against the Flying Squirrels.
Despite the big inning, Tate strung together a quality outing on the mound. The righty allowed the three runs on five hits over six innings, striking out six Squirrel batters. Only two batters out of the 24 Tate faced recorded a hit that cleanly landed in the outfield, while 10 more batters were retired via the groundball. Tanner Chleborad faced the minimum over three scoreless relief innings, tying the June 19 appearance at Harrisburg as the longest outing for the South Dakota native this season.
The Baysox and Flying Squirrels conclude their season series Thursday night at 7:05 p.m. LHP Bruce Zimmermann makes his first Double-A start in his home state against Richmond RHP Logan Webb.