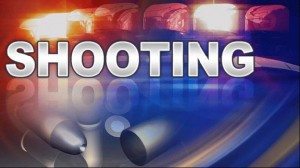 A man is in an area hospital being treated for a gunshot wound after being shot in the parking lot of the Safeway grocery store on Forest Drive in Annapolis.
Police were called to the scene for "major trauma" around 9pm on August 7.  From witnesses at the scene, a security guard for Safeway was shot and the scene was chaotic as shoppers were running into the store to escape the shooting. Police do not have a suspect at this time.

Despite the dispatch for "major trauma", Ward 2 Alderman Fred Paone advised on Facebook that the guard was grazed with a bullet and was not the intended target.
The Annapolis Police Department released the following statement:
On August 7th at 9:01 p.m. officers responded to the 1700 block of Forest Drive for a report of shots fired. Officers arrived and located a male victim, employed as a security guard at a business in the area. The man had a graze wound to his chest from a bullet. He was transported to an area hospital for treatment of his non-life threatening injury.

Detectives are investigating this incident. At this time it appears two groups of men outside exchanged gun fire. The victim, who was also outside, was grazed by a bullet. It is unknown at this time if the victim was an intended target. The suspects are not known at this time. This is an active and fluid investigation and we urge anyone with information about this incident to contact Detective Chuck Bealefeld at 443-986-5561. You can also call Metro Crime Stoppers at 1-866-7LOCKUP and submit an anonymous tip.  If your tip leads to an arrest or indictment you may be eligible for a cash reward of up to $2,000.
Category: Crime News, Local News, NEWS, Post To FB