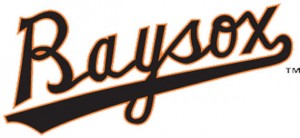 Brian Gonzalez ended his 2018 season on a high note, while the offense rallied late to give the Bowie Baysox a 4-0 shutout victory over the Akron RubberDucks in the final road game of the year in front of 7,094 at Canal Park Thursday night.
The lefty earned his eighth win of the Double-A season—and sixth in his last seven appearances—by holding the Akron offense to two hits and two walks, while striking out seven over six scoreless innings. A Mark Mathias single in the fifth inning broke up Gonzalez' no-hit bid, but the South Florida native cruised to close out his first season in the Eastern League.

The Ducks (75-61) loaded the bases in the aforementioned fifth inning via a walk, a single and a fielding error. With one out, however, Gonzalez got Alexis Pantoja to ground into a 4-6-3 double play, as Rylan Bannon, Erick Salcedo and Aderlin Rodriguez combined to help the visitors escape the jam. Zach Pop allowed just one walk in two scoreless innings, while Branden Kline tossed a scoreless ninth in a non-save opportunity.
Offensively, the Baysox (66-68) were held scoreless by Akron RHP Triston McKenzie, but broke through with a three-run seventh inning against the Akron bullpen. Anderson Feliz and Ryan McKenna singled to lead off the inning against Ducks LHP David Speer and advanced a base after a Brett Cumberland sacrifice bunt.
With two runners in scoring position and one out, Salcedo lined a RBI single over the drawn-in infield to left field to score Feliz. One batter later, Austin Hays lined a 2-0 double into the left field corner, scoring McKenna and Salcedo and extending the lead to 3-0. Since coming off the Disabled List August 7, Hays has driven 20 runs in 19 games.
Bowie tacked on one more run in the ninth inning to increase their to the final margin of 4-0. With two outs and McKenna and Salcedo on base with two singles, Bannon lined the third RBI hit of the night to left field to plate McKenna. After battling through an 0-for-21 slump in the early stages of his Double-A debut month, the second baseman has since gone 11-for-29 in his past nine games.
Winners of 14 of the past 20 games, the Baysox return to Prince George's Stadium for the final four home games of the 2018 regular season against the Altoona Curve, Double-A Affiliate of the Pittsburgh Pirates. Friday night's 7:05 p.m. contest is Seinfeld Night, with in-game contests and promotions taking on a Seinfeld theme.
Category: LIFE IN THE AREA, Sports