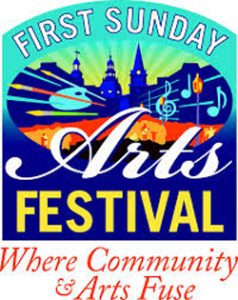 This Labor Day weekend West Street and the Annapolis Arts District will be packed with a full day of fun, art and entertainment at the First Sunday Arts Festival with a pop up Labor Day Parade.
Enjoy free admission while shopping 150 artisans along West Street and Calvert Street in the Annapolis Arts District. Plus the festival now has a new Farmers Market – Downtown Annapolis on Calvert Street. Get ready to do some shopping from great local and regional artists, crafters and farmers.
The Labor Day Parade kicks off at 3pm on the corner West Street and Amos Garrett and heads down West Street towards the First Sunday Arts Festival and turns left onto Calvert Street. The parade ends on the corner of Calvert and Northwest Streets where the bands will compete. Parade viewing areas are available all along the parade route.
In between shopping, enjoy café dining, food trucks, the parade and live music plus check out the new murals in the area including Sarah Vaughan on the corner on W Washington and Clay Street and Pearl Bailey on the side of Whitmore Parking Garage.
First Sunday Arts Festival events continue on October 7th and November 4th (the Holiday Market edition of the festival) and on December 2nd is the popular Annapolis Chocolate Binge Festival.
For vendor inquires or more info on the First Sunday Arts Festivals visit www.firstsundayarts.com
Category: Events, LIFE IN THE AREA, Local News, NEWS, Post To FB