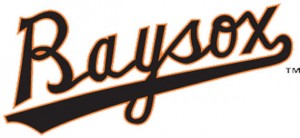 The Bowie Baysox are honored to host their 4th annual Military Heroes Appreciation night on Friday, August 24 at 7:05 p.m. at Prince George's Stadium, as they recognize and honor 21 nominated Military Heroes from around the DMV.
Earlier this season, Baysox fans and members of the public were encouraged to nominate their Military Heroes for this year's event.  Twenty-one were selected to be recognized for their Military Service at this year's event, bringing the total number of Military Heroes recognized as part of this special series to over 100. Each Military Hero will be in attendance or will be represented by a member of their family and each will be honored between innings of the Baysox home game against the Erie SeaWolves on Friday, August 24.
The first 1,000 fans ages 18 and up to enter the main stadium gates will receive a special Military Heroes baseball card set depicting all twenty-one of the servicemen and women that will be honored during Military Heroes Appreciation Night.  The baseball card set giveaway is presented by Money One Federal Credit Union. After the Baysox game, fans will enjoy a military-themed fireworks spectacular sponsored by Johns Hopkins Community Physicians.
Additionally, the only mobile 9/11 Memorial in the state of Maryland will be on display during the game. Dedicated on September 11, 2016, the memorial honors and remembers the 69 Marylanders who passed away during the events of that day, as well as the 146 who have made the ultimate sacrifice during the ensuing war in the Middle East.
The Bowie Baysox 2018 season is presented by Money One Federal Credit Union. Baysox single game tickets are available online at baysox.com, via phone at 301-464-4865 or in person at the stadium ticket office. The Baysox ticket office is open Monday through Friday from 10 a.m. to 5 p.m. on non-game days, until the top of the 7th inning on non-fireworks game days and at the end of the fireworks show on fireworks game days.
To keep up with Baysox news, visit baysox.com and be sure to follow the Baysox on Facebook, Twitter and Instagram or register for the Baysox Text Insider Club for free by texting the keyword BAYSOX to 50700.