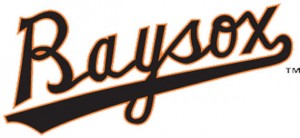 A three-run Yusniel Diaz home run in the fourth inning was all the run support that Keegan Akin needed to lead the Bowie Baysox to a 3-1 victory over the Erie Seawolves in front of 2,524 at UPMC Park Sunday afternoon.
Earning his 14th victory of the season with the win, Akin shut down the SeaWolves in his third outing against the Detroit affiliate. He managed to go six innings for the third time against Erie, but—unlike the first two starts—Akin managed to toss 6.2 scoreless innings, scattering just four hits while striking out six Howlers. With this win, the LHP also holds first place in the Eastern League in both earned run average (2.77) and strikeouts (135), and has allowed zero runs in five starts in 2018.
LHP Chris Lee entered with a runner on first and two outs in the seventh inning. After a Josh Thole single brough the potential tying run to the plate, the newest Bowie relief pitcher forced Cam Gibson into an inning-ending fielder's choice. Erie (59-66) used a triple to put another runner in scoring position in the eighth inning, but Lee promptly caught Josh Lester looking on three pitches to end the frame. RHP Branden Kline allowed a couple hits to start off the ninth inning, but settled down and retired the final three batters in order to earn his team-leading 12th save of the season.
Offensively, the Baysox (58-65) took the lead in the fourth inning. Singles from Ryan Mountcastle and Aderlin Rodriguez set the table for Diaz three batters into the inning, and the current No. 1 prospect in the Oriole system, according to MLB.com, took advantage by sending his third home since the trade deadline to deep left field. The long ball was the second Eastern League home run for Diaz away from Prince George's Stadium, with his first coming July 29 at Harrisburg.
Bowie hits the road for a quick two-game trip to Richmond, VA, with the final 2018 series at The Diamond against the Flying Squirrels beginning Monday night at 7:05 p.m. The Baysox and Squirrels return to Prince George's Stadium on Wednesday, August 22, for a pair of 7:05 p.m. start times over the following two days.
Category: LIFE IN THE AREA, Sports