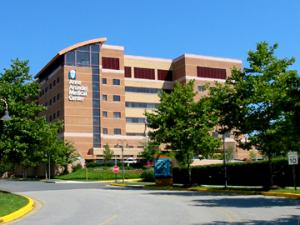 The American Hospital Association (AHA) has recognized Anne Arundel Medical Center (AAMC) for leadership and innovation in quality and performance improvement.
AAMC is a finalist for the AHA Quest for Quality Prize for demonstrating an alignment with AHA's five commitments of access, value, partnership, well-being and coordination to advance the health of the communities it serves.
AAMC is being recognized for its innovative patient- and family-engagement strategies, use of sophisticated information technology, focus on employee wellbeing, leadership and Board commitment to quality, and outstanding patient safety and quality outcomes.
"Anne Arundel Medical Center is committed to delivering the best quality care to our patients," said Victoria Bayless, AAMC president and CEO. "We are constantly engaged in ways to improve quality and create new dynamic ways of care delivery. We are honored to be recognized by one of the industry's leading organizations for our efforts."
Announcing the 2018 honorees, AHA's President and CEO Rick Pollack said, "These hospitals and health systems have been remarkable leaders in elevating the quality of care they provide to their patients and communities while demonstrating an organization-wide commitment to excellence. The lessons provided by this year's winner and honorees serve as an inspiration to the entire field."
This year, AAMC is also the recipient of the AHA NOVA Award for hospital-led collaborative efforts that improve community health.
AAMC is recognized for its Annapolis Community Health Partnership, the collaborative instrument behind AAMC's Community Clinics. AAMC's Forest Drive and Morris Blum clinics are doctor's offices that provide high-quality, low-cost primary care to uninsured and underinsured populations.
AAMC will be recognized at the AHA Leadership Summit in San Diego on July 26.