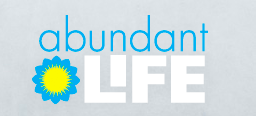 For the 7th year, Abundant Life Church in Glen Burnie is an official satellite location for the Global Leadership Summit 2018, the Willow Creek Association's annual world-class leadership event broadcast from its campus near Chicago on Thursday and Friday, Aug. 9 and 10.
Learn from the diverse 2018 faculty of 14 inspirational leaders, which includes T. D. Jakes, who was named "America's Best Preacher" by TIME Magazine. New York Times best-selling author Simon Sinek, whose TED Talk, "Start with why," is the third most-watched TED Talk of all time and Apple's Senior Vice President of retail, Angela Ahrendts, who previously served as CEO of Burberry.  For a complete list, visit www.alclive.com/gls.
Participants will join an estimated audience of 445,000 people from more than 135 countries in an interactive experience as the summit is broadcast live via high definition satellite from the sold-out Willow Creek campus to more than 600 satellite locations nationwide.
"We are proud and excited to continue our tradition of being able to offer one of the most accessible and affordable opportunities for leadership development available anywhere," lead pastor Nate Drye said.  "Right here in Glen Burnie, anyone can join nearly a half a million people to experience two days of world-class leadership training."
The event is an excellent opportunity to develop leaders of all stripes. It features leadership training from experts recognized all over the world — the kind of transferable training that's as appropriate for business and nonprofit leaders as it is for those in church leadership. A number of organizations use this opportunity as a staff retreat or a team-building experience.
Abundant Life Church will happily provide meeting space for groups to meet while attending the GLS, and offers assistance in planning a team retreat. "We love the personal growth that comes from participating in the Summit, but we also love the chance to meet new people and learn from other leaders," Drye said.
To register and for details, including pricing, visit www.alclive.com/gls.