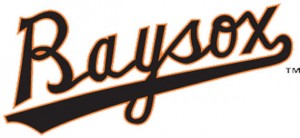 The great Jack Buck once said – "I can't believe what I just saw." A crowd of close to 6,000 Reading faithful echoed those sentiments as the
Baysox
stunningly rallied from four down in the ninth inning to win 7-5 in the series opener.
With Aderlin Rodriguez aboard and one down, Anderson Feliz doubled him home on a hard groundball down the left field line scoring Rodriguez to make it 5-2, Reading. With two down, Feliz remained at second base. But the
Baysox
were down but not out.
Erick Salcedo walked, Ryan McKenna singled loading the bases and pinch-hitter D'arby Myers singled bringing home two runs and Bowie was within striking distance at 5-4. A fourth consecutive batter was down to his final strike – this time Corban Joseph. He lined a single over the shortstop's head and the game was tied at 5-apiece.
Reliver Jeff Singer was lifted for Luke Leftwich and Ryan Mountcastle was waiting. Mountcastle, who extended his hit streak to 13 games earlier, lined a two-RBI double to right-center on the first pitch he saw to lift the
Baysox
to the improbable 7-5 win.
Branden Kline came on and shut the door for his seventh save of the year. Tanner Chleborad (4-0) worked a scoreless eighth inning  for his fourth win. This was after Brian Gonzalez got through seven innings in his start.
The Baysox will try to follow up this dramatic win Friday, July 13th as RHP Christian Binford gets the start. Coverage will begin 20-minutes prior on
wnav.com
,
milb.com
and via the Tune-In Radio App by searching Baysox.
Category: LIFE IN THE AREA, Sports