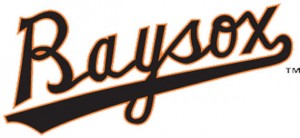 The Baysox sent all nine batters to the plate in the opening frame, scoring five unearned runs in a 9-2 win in the series opener in Harrisburg Saturday evening.
After an error and a walk opened the frame, Ryan Mountcastle's one-out RBI-single started the scoring. Then with two down, Jaycob Brugman lashed a double to the wall in left plating two runs to lead 3-0. Rylan Bannon would follow with an RBI double high off the wall in left-center to score Brugman. Next up was Martin Cervenka's whose line drive single plated Bannon with the fifth run of the inning.
That was enough room for Keegan Akin who worked well with runners on. The leadoff man reached for Harrisburg in five of six innings but never scored against Akin. He worked six innings allowing two runs on seven hits, both solo home runs in the fifth inning. The win for Akin marks his tenth of the season. He is just the second Eastern League pitcher and third in Orioles minor league system to reach ten-win plateau.
The Baysox got the long ball as well. Bowie got solo home runs from Ryan McKenna and Aderlin Rodriguez in the win. Rodriguez's home run, his 17th of the year, is his seventh during his current 12-game hit streak.
Bowie got perfect relief work from the duo of Zach Pop and Tanner Chleborad. Pop retired all six faced, three via the groundball. Chleborad came on and got three consecutive groundball outs to end the game. The win was a fifth in the last six for the Baysox.
The Baysox wrap up the season series with Harrisburg Sunday, July 29th with a doubleheader beginning at 4:00 p.m. RHP Dillon Tate will make his Orioles organizational debut in the opener with RHP Dean Kremer following in Game Two. Coverage begins at 3:40 p.m. on 1430-AM WNAV and 99.9 FM in Annapolis.
The next Baysox home game will be Navy Night, Friday, August 3rd at 7:05 p.m. as the Baysox take on Reading. The entire Plebe Class of the Naval Academy will be in attendance and Fireworks will follow the game. Get tickets at 301-464-4865 or online at baysox.com.
Category: LIFE IN THE AREA, Sports