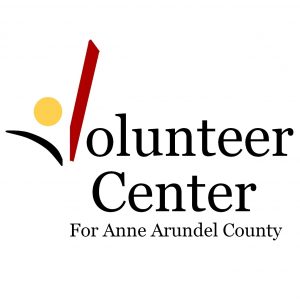 Many Volunteer positions are available through the Anne Arundel County Volunteer Center. If you do not see an opportunity below that fits your needs, contact the Volunteer Center at [email protected] or 410-897-9207. Check our Website: www.aacvc.org. A few current volunteer opportunities are listed below.
AA County Dept. of Aging & Disabilities Senior Health Insurance Assistance Program (SHIP)
Medicare is the health insurance for 44 million Americans. Yet most people are intimidated by Medicare and think Medicare is too complex and confusing.  Many people with Medicare need an advocate to help them understand their Medicare benefits.  Are you interested in learning about Medicare?  Do you want to help other people with their Medicare-related issues?  The SHIP program trains volunteers on Medicare; these volunteers then assist others in the community with Medicare-related issues.  SHIP counselors help people select Part D drug plans, and understand their options for Medigap or Medicare Advantage Plans.  Because the information provided by SHIP counselors must remain unbiased, insurance agents will not be considered for SHIP volunteer positions. Contact SHIP at the AA County Dept. of Aging and Disabilities at 410-222-4464 ex 3080 or Amy Rubino at [email protected] for more information and to volunteer.
Arundel High School, Mock Interviews, June 5-6, 2018
Arundel High School (Media Center, 1001 Annapolis Road, Gambrills) needs adult volunteers to conduct mock job interviews with 11th grade students on June 5 & 6, 2018: Several shifts are available between the hours of 7:45 a.m. – 2:00 p.m. each day. Sign up at https://www.signupgenius.com/go/30e0b44aeac22a1fd0-mock2. This experience is designed to offer students a real world application utilizing career readiness concepts introduced in the 11th grade Honors English. It gives students their first chance to practice their newly learned skills by offering a one on one interview with an adult from outside the school. Questions? Contact Sherri Billheimer at [email protected].
Legacy Leadership Institute
The Legacy Leadership Institute on Public Policy offers training and internships to Maryland residents age 50+ to serve as volunteer legacy leaders during General Assembly Sessions (January through the 1st week of April). Those candidates selected are given 64 hours of training in College Park over eight weeks starting in the fall of each year on the bill process, government operations, Maryland history, constituent matters, and more. The assignment will be at least two days per week starting in the following January in the Annapolis office of a state senator or delegate. There is no fee for the training, and these are unpaid positions that grant unequaled access to MD General Assembly operations and provide individuals with an educational understanding of government processes. Candidates may apply now to participate in the 2018-2019 Legacy Leaders Program. See website: https://sph.umd.edu/department/hlsa/ca/legacy-leadership-institute-public-policy or contact Wesley Queen, Coordinator, 301-405-2529 or [email protected] for more information.
National Aquarium Chesapeake Bay Initiative Habitat Restoration Projects
10:00 AM – 2:00 PM Sat., June 16, 2018, BioBlitz at Masonville Cove: A BioBlitz is an all-day event where scientists, naturalists, students, teachers, families, and other volunteers work together to find, identify, and record as many living organisms as they can find. Join us at our fifth annual BioBlitz to explore biodiversity in our local environment and learn about actions we can take to protect wildlife through hands-on activities. For more information and to register online, visit – http://aqua.org/Conserve/Get-Involved.
Ready to get your hands dirty? Join the Aquarium Conservation Team (ACT!) in restoring habitats throughout the Chesapeake Bay region. Activities include debris cleanup, planting native marsh grasses, trail maintenance and more. Register online at www.aqua.org or contact the Conservation Dept. at 410-576-1014 or [email protected]. Pre-registration is required for all events.
Operation Welcome Home
OWHMD provides a hero's welcome four times a week at BWI Airport to military personnel returning home from the War on Terror. Since March 2007, Operation Welcome Home Maryland has greeted over a half million Sailors, Soldiers, Marines and Airmen. Volunteers are needed to help by cheering, clapping, shaking hands and saying thanks. This is a volunteer activity for all ages! Community organizations, schools, scouts, church groups, and individuals are also needed to lead a collection drive of water or a snack drive for the snack bags. Assembly lines are set up and snack bags are made prior to the arrival of our service members. Volunteers also needed to help decorate the International terminal, the location for the events. OWHMD is always in need of handmade cards of appreciation, as each snack bag has a "note of thanks" enclosed (instructions provided on OWHMD.ORG web page). Volunteers are needed seven days a week, especially in need of "night Owls". For a list of the dates of the events, check out our web page at www.operationwelcomehomemd.org/ or call our event line 410-630-1555 any time after nine am for the most up to date information. Contact Kathy Thorp at [email protected] or 410-757-0982 for questions.
Race Across America
June 21-25, 2018, Volunteers are needed at the Race Across America Finish Line. Race Across America (RAAM) is a storied endurance bicycle race starting in Oceanside, CA and ending in Annapolis, MD (3000 miles); it is known as the toughest on the planet and is something not to be missed. Bike Annapolis & AA County, and the AA County Volunteer Center are working with RAAM to be sure that volunteers are always at the finish line to help teams come in. Volunteers are needed to take a 6-hour shift during the time of the race finish from June 21-25, 2018. Share in the accomplishment and excitement! Volunteers who take a shift will receive a free t-shirt. Volunteers dedicating 12 hours or more of their time will receive a complimentary ticket to the finishing banquet on Mon. evening. For more information and to volunteer visitwww.aacvc.org/calendar, click on one of the days, and then sign up for one or more of the remaining slots at the Sign up Genius link. Questions? Contact Jeff at [email protected].
Rob's Barber Shop Community Foundation
This nonprofit features projects that provide no-charge grooming services for individuals who cannot afford to attend the barber or beauty salon. Volunteers, minimum age 16 are needed for administrative tasks. Volunteer barbers and hairstylist are also needed to serve homeless and other needy persons in Odenton and surrounding areas. Call Robert Cradle at 410-519-2622 or [email protected]. Web site: www.RBCF.com.
The Blue Ribbon Project
The Blue Ribbon Project provides community outreach in both the prevention of child abuse and a support network for youth in foster care, and survivors of child Abuse, neglect, and child sexual assault. The Blue Ribbon Project was founded by Tom "Taylor" Pyles, who was the victim of physical child abuse. The Blue Ribbon Project offers several outreach programs that directly serve the abused and neglected children within our community. The Blue Ribbon Project is a 501(c)(3) charitable organization that is supported wholly by volunteers and 100% of the public's support goes directly into helping those who need it most. For more information about how to help, contact Taylor Pyles, Founder/President, at [email protected]or 800-757-8120. Also see web site at https://blueribbonproject.org/how-to-help/volunteer.html. .