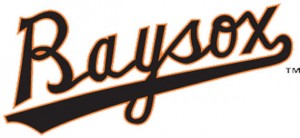 The Bowie relievers threw four perfect innings, but some early offense from the Portland Sea Dogs helped the visitors pull out a 4-0 win in front of 8,072 at Prince George's Stadium Saturday night.
The bullpen led the way for Bowie (29-36), keeping the Sea Dogs off the basepaths over the final four innings. Reid Love tied a season high with three shutout innings, throwing 37 pitches–30 for strikes. Branden Kline tossed a 1-2-3 ninth inning and has allowed a single earned run in his last four outings.
D'Arby Myers singled in the fifth inning to extend his current team-leading hit streak to four games. Sharlon Schoop also singled in the fifth inning and has recorded at least one hit in three of his last four games.
The series and homestand concludes Sunday afternoon at 1:35 p.m. ET, when RHP Lucas Long (1-7, 4.80) matches up with Portland LHP Matt Kent (3-4, 2.95).