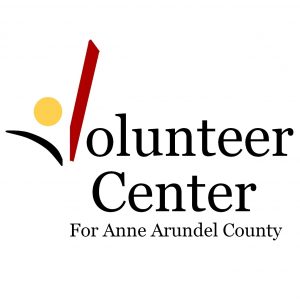 Many Volunteer positions are available through the Anne Arundel County Volunteer Center. If you do not see an opportunity below that fits your needs, contact the Volunteer Center at [email protected] or 410-897-9207. Check our Website: www.aacvc.org. A few current volunteer opportunities are listed below.
Anne Arundel County Police Department
Volunteers in Police Service (VIPS): The VIPS Program is designed to involve civilian volunteers in non-enforcement roles within the Anne Arundel County Police Department. Members of the VIPS Program share their time and talents performing such tasks as clerical assistance, computer programming, crime analysis, data processing, graphic arts, photography and other tasks as the need arises. VIPS personnel do not wear uniforms nor are they compensated monetarily. Applicants must be age 18 or older, have a Maryland Driver's License with a good driving record, and be capable of performing a minimum of 16 hours of volunteer service per month. For either program, call the Coordinator at 410-222-0042 or get an application from the County Police website at http://www.aacounty.org/services-and-programs/police-volunteer-opportunities. Questions? Contact Corporal Megan Ott: [email protected].
Asbury Church Assistance Network (ACAN)
ACAN is a 501(c) (3) non-profit organization whose mission is to enhance the quality of life for persons in emergency/crisis situations through referrals from other agencies, providing a wide variety of food items, monetary assistance with utilities and/or eviction payments. Monetary and nonperishable canned goods donations are gladly accepted. Our office and drop off location is at Asbury Methodist Church, 429 Asbury Drive, Severna Park, MD 21146.  For more information, including currently available volunteer opportunities, call 410-647-7667, email [email protected], or visit the web site at: https://acansevernapark.org/.
Chesapeake Regional Accessible Boating (CRAB)
Chesapeake Region Accessible Boating has volunteer opportunities throughout the sailing season (April-October).  We need experienced skippers to take out our guests with disabilities, crew to assist in the boarding and sailing, and staff to get guests registered and outfitted in life jackets.  We operate weekdays and weekends during the season from Sandy Point State Park.  Prospective volunteers can visit the CRAB website and volunteer at www.crabsailing.org/volunteer.   All volunteers will have background checks performed before starting service, and must be 18 years of age or older. Questions? Contact [email protected].
Chesapeake Chapter, US Lighthouse Society
Sat., Jun 23, 2018, 8:00 a.m. – 5:00 p.m., Lighthouse Maintenance Work Day: Volunteers are needed to help with performing maintenance and preservation at Thomas Point Lighthouse.  All volunteers must be members and able to travel out to the Lighthouse via boat. One week advanced sign up is required to schedule boat transportation. Sign up online at: www.aacvc.org/calendar. Questions? Contact S. Greg Krawczyk at [email protected].
Sat., Oct. 27 and Nov. 17, 2018, 9:00 a.m. – 4:00 p.m., Lightship Chesapeake Work Days: All maintenance and preservation volunteers must me members of the Chapter.  This maintenance work is on board the ship in Baltimore's Inner Harbor at Pier 3 by the Aquarium.  Volunteers must drive to the Inner harbor, park and walk to the ship.  One week advanced notification is needed.  Dress for dirty work. Sign up online at: www.aacvc.org/calendar. Questions? Contact S. Greg Krawczyk at [email protected].
The US Lighthouse Society supports the restoration and preservation of America's lighthouses by encouraging, supporting and assisting the efforts of individuals, preservation groups, public agencies and private corporations. The Chesapeake Chapter publishes a quarterly newsletter, Chesapeake Lights, sponsors occasional tours and forums to educate, inform and entertain people interested in lighthouse history, and maintains an archive of materials pertaining to lighthouses and lightships of the core area to be defined as Maryland, Virginia, Fenwick Island and Lewes in Delaware and all of the Chesapeake Bay. For more information about the organization and its volunteer opportunities, see web site at https://cheslights.org.
Children's Theatre of Annapolis (CTA)
The children's Theatre is seeking dynamic directors, choreographers and music directors with a flair for bringing imagination to life for its 2018-2019 season. The season includes three productions: Peter Pan (musical), The Lion, the Witch and the Wardrobe (play), and Chitty Chitty Bang Bang (musical). Applicants must be experienced, creative persons with strong leadership skills and a passion about working with youth in the performing arts. A small stipend is available for all positions. To apply, please email your resume and letter of interest today to [email protected] by June 30, 2018. CTA has been providing theatre arts education to Annapolis youth since 1959 and, in addition to its mainstage productions, offers a variety of performing arts and technical theatre workshops and classes throughout the year. For questions or more information about CTA, contact publicity chair Kelsey Casselbury at [email protected] or 646-660-0133. More information is also available online at www.childrenstheatreofannapolis.org.
Langton Green
Langton Green Inc. has ongoing Volunteer Opportunities throughout our agency. We provide residential and vocational services for intellectually disabled adults and have a wide range of opportunities for volunteer participation. Due to the nature of our services we can offer very flexible scheduling as well as volunteer work in a wide range of activities from social and recreational activities in our homes, as well as specific projects within our vocational training programs, and ongoing work in agricultural programming on our 13-acre farm on Generals Highway. We also have many willing potential volunteers for your company or event. Just drop us a line and we can volunteer with you too. We should also have some planting opportunities soon, and eventually harvesting opportunities in a field that we are planting for the Maryland Food Banks Farm to Food Bank program. Contact: [email protected].
Old Mill Youth Association
Old Mill Youth Association sponsors Old Mill Cheer! We are a non-profit youth sports organization formed in 2007. We serve the Old Mill area and all surrounding Communities. We are committed to the betterment of making youth sports a fun experience! Our youth sports program is always looking for volunteers to assist in a variety of areas associated with our program such as coaching, concession help, equipment management, running the grill, uniform distribution – our needs are endless! Must be able to pass mandatory background check and have reliable transportation. For more information, contact Jenn Adams at 443-722-8527 or[email protected]. See website at: http://www.oldmillyouth.com/.
Seeds 4 Success
Creating Communities and Seeds 4 Success, two nonprofit organizations serving low-income youth for over 2 decades in Annapolis, Maryland, jointly hosted a focus group in May 2018 of men living at Harbour House and Eastport Terrace to learn more about how to better serve boys living in underserved communities. The two organizations share a common mission – to provide underserved communities with direct access to innovative programs, mentoring and tutoring so they attain success in life. As a result of focus group recommendations, Seeds 4 Success and Creating Communities have developed key strategies to incorporate in programs for a new boys program and other initiatives. In the fall of 2018, Seeds 4 Success will launch the new boys program that will serve youth from 3rd to 8th grade, who will then join the already existing high school career based program, the Academic & Career Exploration Club. Seeds 4 Success is looking for male tutors and mentors to serve youth in the community; to learn more and to volunteer, contact Seeds4Success Executive Director, Najiba Hlemi, at [email protected].