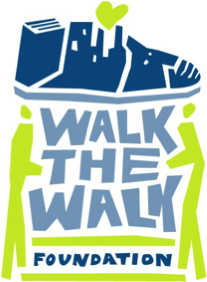 The Bowie Baysox and Walk the Walk Foundation are partnering together Saturday evening, June 16th to try to help local families who are in need of diapers and other resources in our area.
If you donate diapers, baby wash, baby wipes or diaper rash cream you will receive a Baysox Promotional Item. Those that make a monetary donation of $5 or more will also receive a Baysox Promotional item.
"We are so pleased that Walk the Walk has partnered with the Baysox this year to use our product to help support the community," Director of Broadcasting Adam Pohl said. "Everything donated Saturday evening is going to benefit local families."
The Walk the Walk Foundation will be accepting these donations on the front pad before and during the Baysox June 16th game with the Portland Sea Dogs. First pitch is slated for 6:35 p.m.
"Walk the Walk Foundation is thrilled to be partnering with the Bowie Baysox to raise awareness about the Diaper Need in our community," Program Director Laura Lynn said. "As a Diaper Bank we work with emergency diaper pantries, shelters and other nonprofits working to get the basic baby supplies like diapers, baby wipes, diaper rash cream and baby wash to families in crisis. One in three families is having to decide whether to buy food for their families or diapers for their babies and food usually wins. Our commitment to helping children living in need is our mission. Being a diaper resource for families struggling to provide these basic needs is one way we can help."
The Baysox are hosting the Portland Sea Dogs, Double-A Affiliate of the Boston Red Sox this weekend. Fireworks follow the Friday and Saturday evening games and Sunday will feature a 1:35 pm first pitch. Purchase tickets by calling 301-464-4865 or online at Baysox.com.