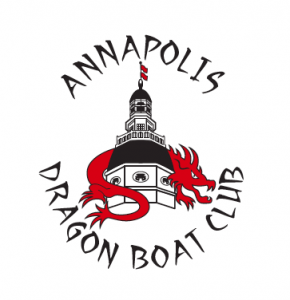 Members of the Anne Arundel County Council will recognize the Annapolis Dragon Boat Cub prior to the County Council meeting on Monday, June 4, 2018. Councilman Chris Trumbauer, D-Annapolis, will sponsor the Team for the ceremony.
The Club is being recognized as the only dragon boat team in Maryland attending the International Breast Cancer Paddlers Commission (IBCPC Dragon Boat Festival in Florence, Italy this July. All crews are made up entirely of breast cancer survivors, with more than 3,000 athletes competing. The Annapolis Dragon Boat Club will participate along with 129 teams from 17 countries during the four-day event. The IBCPC festival is potentially the largest gathering of athletes for a single athletic event this year, including the Winter Olympics.
"We are honored to be representing the County, the City and the State of Maryland in this fantastic event," Annapolis Dragon Boat Club Chair, Louise Kirk, said. "This is a great opportunity to share the goodwill of our home with the thousands of people who will be in Florence for this event. We will bring the pride of Anne Arundel County to the Festival."
This will be the second IBCPC International Festival for the Club. In 2014 they traveled to Sarasota, FL, marking the first time that the event was held in the United States. The team trains year-round to compete in numerous dragon boat competitions held up and down the east coast during the Summer and early Fall.
The mission of the Annapolis Dragon Boat Club is to promote the development of healthy bodies and spirits for men and women, to support recovery from breast cancer and all other cancers, and to grow friendships and teamwork. The Club promotes and develops the sport of dragon boating as a means of building physical strength, endurance and confidence with emphasis on recreation, synchrony, and harmony while on the water… the beautiful Spa Creek of Annapolis.