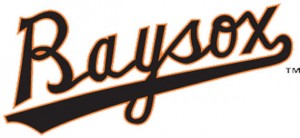 The Bowie Baysox and the Trenton Thunder combined to hit five home runs in the series opener Tuesday night, but the visitors used a pair of three-run shots to earn an 8-3 win in front of 2,417 at Prince George's Stadium.
After the Thunder (37-25) took a 4-0 lead after three innings, the Baysox (28-32) offense cracked the scoreboard in the seventh inning. Sharlon Schoop launched a solo home run to left field for his first Double-A hit in 2018 since joining the club on June 8.
A second three-run long ball extended the Trenton advantage, but the Baysox answered with two runs of their own in the bottom of the eighth. Ryan Mountcastle and Aderlin Rodriguez launched their fifth home runs of the season in back-to-back fashion, marking the first time Bowie achieved that feat since Anthony Santander and D.J. Stewart hit consecutive home runs against Harrisburg on August 9, 2017.
Aside from a three-run home run by Trey Amburgey, starter Lucas Long held the Thunder offense to an earned run over seven innings of work. The right-hander struck out six batters and sat down 12 of his final 14 batters faced.
The Baysox and the Thunder square off in a doubleheader at 5:35 p.m. ET, with the second game acting as a makeup for the postponed June 3 game. LHP Brian Gonzalez takes the mound in the twinbill opener for Bowie against Trenton RHP Domingo Acevedo. The Thunder will send RHP Ryan Bollinger to the mound for game two against a Baysox pitcher to be named later.