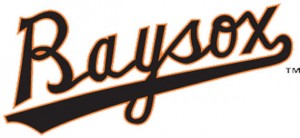 Keegan Akin, Luis Gonzalez and D'Arby Myers lifted the Bowie Baysox to a series split and a 2-1 victory over the Harrisburg Senators in front of 3,985 at FNB Field Thursday night.
Tying the Eastern League leaders with his eighth win of the season, Akin recorded his ninth quality start of 2018 by throwing seven strong innings. The lefty allowed a solo home run in the seventh, but bounced back to strike out the side en route to nine punchouts.
Akin ran into a jam in the fifth inning after a two-out walk loaded the bases and put the potential go-ahead run on first base. Facing leadoff batter Hunter Jones, Akin escaped unscathed by forcing an easy grounder to Ryan Mountcastle at third base to end the inning.
Gonzalez threw two scoreless innings to earn his team-leading seventh save of the season and first since June 5 at Portland. The lefty fireballer lowered his ERA to a miniscule 1.93 after allowing a single and striking out the final two batters of the game.
Offensively, the Baysox (31-39) jumped out to a 2-0 lead in the fourth inning. Anthony Santander led off the inning with a single and advanced to second base two batters later via a Mountcastle single. With two outs, Myers sent a two-run double to the gap, scoring both runners and the eventual game-winning run.
With that hit, Myers extended his season-long hitting streak to nine games. Moving to the No. 7 spot in the lineup didn't affect the hot-hitting outfielder, who has a .467 (14-for-30) average during his streak with four multi-hit games in his last five appearances.
The Baysox continue their two-city Western Division tour Friday night at 7:05 p.m. ET when Bowie heads south for another edition of the 301 Series at The Diamond against the Richmond Flying Squirrels.