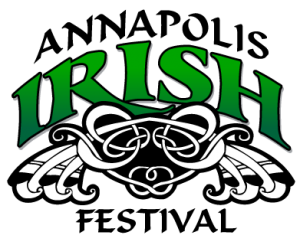 The Maryland Crabs Podcast spoke with Kevin Chaney who is the current and original emcee of the Annapolis Irish Festival. Aside from an inside joke about Ted and Nina, we thank O'Loughlin's for their hospitality (and food and drink) for letting us take up a table for an hour and tipping so poorly.
Just click the red arrow below to listen right here…or subscribe on Apple Podcasts.
This year's Annapolis Irish Festival will be a special one for many reasons–and you will need to attend to see about that; but today we chat about the vendors, the new and improved aspects of the fest and we answer the question–what will it take to get Kevin on stage in a kilt…and the subset question— in a kilt without underwear!
We talk about Carbon Leaf, Scythian, Gaelic Storm, The Gothard Sisters, Barleyjuice, Seamus Kennedy, EJ "Piper" Jones, and so many more.
We talk about the VIP section with unlimited "fun" (which is special code for "beer"), and special bathrooms.
We talk about the pipe competition and Friday night where first responders and military (and one guest) all get in for free,  and we share some stories of the past.
Come on out to The Annapolis Irish Festival on June 1st and 2nd and see why this is THE festival of the year here in Annapolis. Hey they even let the non-Irish folk in as well.
The festival is sponsored by Buck Distributing, The Greene Turtle, Homestead Gardens, Galway Bay and a host of others as well.
Tickets are available HERE and if you buy them prior to 1159pm on May 25th you can save $5 on every General Admission ticket by using the code AIF when you check out.
Here are the links you need to know:
Category: Events, LIFE IN THE AREA, Local News, MUSIC & ENTERTAINMENT, NEWS, Podcast, Post To FB