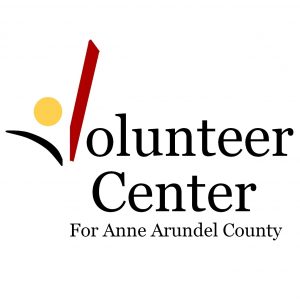 Many Volunteer positions are available through the Anne Arundel County Volunteer Center. If you do not see an opportunity below that fits your needs, contact the Volunteer Center at [email protected] or 410-897-9207. Check our Website: www.aacvc.org. A few current volunteer opportunities are listed below.
Annapolis Department of Recreation & Parks
Sunday Jun., 17, 2018, 6:30am – 10:00am, Truxtun Youth Triathlon: VOLUNTEERS are NEEDED for the 12th Annual Truxtun Youth Triathlon being held at 251 Pump House Rd. Annapolis, Md. (Truxtun Park Pool)Sunday June 17th. Children ages 7-17 are challenged in this Swim, Bike, Run event at Truxtun Park. They SWIM in the Truxtun Park pool; BIKE through City parks and adjoining roads; and RUN through Truxtun's trails. You can help the children have an enjoyable and safe event. Race tee shirts provided for all volunteers! Sign up – https://www.annapolis.gov/553/Truxtun-Youth-Triathlon. For questions, contact Jen Jennings, [email protected] or 410.263.7958.
Community Foundation of Anne Arundel County (CFAAC)
2018 Celebration of Philanthropy Nominations: Do you know an individual, family or business who demonstrates exceptional generosity, donates their time, talent, financial resources, plays a key role in providing services to the community and is making a difference in Anne Arundel County? Consider nominating them for a 2018 Celebration of Philanthropy Award. CFAAC is accepting nominations for Philanthropist of the Year, Corporate Philanthropist, Foundation, Volunteer, and Young Volunteer of the Year. All nominations must be received by Friday, July 16, 2018 and must be submitted by one or more nonprofits on behalf of the individual, family, or company. See the web site at www.cfaac.org/celebration-philanthropy.html for nomination information and downloadable forms. Questions? Contact Amy Francis at 410-280-1102. Email completed nomination forms and supporting documents to [email protected].
Creating Communities, 2018 Arts Mentorship Academy, Jun. 18-22, 2018
The Arts Mentorship Academy (AMA) offers intensive arts instruction and mentorship to economically-disadvantaged yet talented public school students at the Maryland Hall for the Creative Arts in Annapolis from Mon.-Fri., Jun. 18-22, 2018. The AMA is from 8 a.m. – 3 p.m. (1 p.m. on Friday). Students must attend the program every day; applications must be received by June 1, 2018. Families are invited to attend the Friday performance, which begins at 11 a.m. and is followed by a catered reception. The program is 100% scholarship supported and students receive dance, art, music, photography and drama instruction as well as t-shirts, artistic performances and meals. Please refer a child to our 2018 Arts Mentorship Academy program bymeeting at least one of the following criteria: 1. Student age 8-16 living in an economically-challenged environment. Anonymous economic survey required; or 2. Minority student with limited or no access to regular arts or mentoring program; or 3. Direct referral from a school counselor, educator or social worker; or 4. Additional and/or confidential reason. Questions? Contact Rob Levit at [email protected] for more information and also see information and online registration on the website at: http://www.creatingcommunities.net/programs/arts-mentorship-academy/.  Creating Communities is also seeking adult volunteers to assist at the Academy; such volunteers are needed for set-up, taking attendance, class monitoring, artist helpers, transportation, and more. See the web site at –http://www.creatingcommunities.net/get-involved/ for more information about how to apply.
.
Hammond Harwood House
" src="cid:

[email protected]

" alt="https://imgssl.constantcontact.com/letters/images/sys/S.gif" border="0″ class="Apple-web-attachment Singleton">
" src="cid:

[email protected]

" alt="https://imgssl.constantcontact.com/letters/images/sys/S.gif" border="0″ class="Apple-web-attachment Singleton">
" src="cid:

[email protected]

" alt="https://imgssl.constantcontact.com/letters/images/sys/S.gif" border="0″ class="Apple-web-attachment Singleton">
The Hammond-Harwood House will once again host the Secret Garden Tour of Annapolis on Saturday, June 2 and Sunday, June 3, 2018. They need your help to staff the gardens! The shifts range from 11:30 am to 2:30 pm and 2:00 pm to 5:00 pm on both days. You can sign up for more than one shift. As a thank you, volunteers receive one free admission to the gardens. The Secret Garden Tour explores different private gardens in downtown Annapolis. During this rare opportunity participants are given a behind the scenes look at some of the most stunning gardens in the area. This year's Tour will take guests through one of Annapolis' most historic areas: Charles, Cathedral, Conduit and Franklin Streets and Acton Landing (the old Anne Arundel Medical Center), all just a minute's walk from some of the state's most historic areas, State and Church Circles and City Dock. If you have any questions, please call 410-263-4683 extension 10. Sign up online at –https://www.signupgenius.com/go/60b0a4ca4ad2ca6fb6-volunteer.  
Maryland Theatre for the Performing Arts
Maryland Theatre for the Performing Arts (MTPA) is seeking community leaders to join our Board of Directors and volunteer for a variety of Advisory Committees. For more information and an application contact us at: 410-626-6055 or [email protected]. In addition, MTPA is looking for VOLUNTEERS to assist with a variety of fun and engaging activities such as: helping with the newsletter, graphic design work, calls to thank, invite and engage donors, grant writing, researching, general office duties,
event support, and more. Interested? Please fill an online application at– http://www.mtpa-annapolis.org/volunteer-sign-up/ or call: 410-626-6055.
National Electronics Museum
July 18-19 or August 8-9, 2018, 9 am–1 pm, Pioneer Camp 2018: This year's Pioneer Camp will be Space themed! Kids ages 8-11 will spend two full days learning all about space! Campers will learn about satellites, telescopes, stars, space travel, and more! The Campers are going to make their own telescopes and planets as we explore the final frontier. (The same camp is being offered twice, applicants should only register for one session). Registration for either session can be accomplished via the website:http://www.nationalelectronicsmuseum.org/index.php/events/. Questions? Contact Dan Scotten, at [email protected] or 410-765-2345.
The museum near BWI Airport serves students and the general public by collection, preservation and display of significant artifacts and literature and the commemoration of the creativity and dedication of pioneers and workers in the field of electronics. Volunteers, age 18 and up, are needed week days and weekends for education and outreach, for special events, as an administrative assistant, as collections assistants, and for visitor services. Training will be provided. To apply, call Alice Donahue at 410-765-0230 or email [email protected].  Apply online at web site: www.nationalelectronicsmuseum.org.
Parole Rotary Club Foundation
The Parole Rotary Club Foundation, a 501(c)(3) non-profit corporation, is looking for volunteers to help with parking for the MD Food Truck Festival at the Anne Arundel County Fairgrounds on June 10, 2018, with 3 shifts: 7:00AM – 11:00AM; 1:30AM – 2:30PM; 2:30PM – 6:30PM. Volunteers will be directing cars to parking spaces.  Volunteers will receive free admission to the festival from 11:00AM to 9:00PM when not on shift. Volunteers are also needed to mark fields for parking on Fri., June 8 from 1:00 – 4:30PM. To volunteer, use this link: www.signupgenius.com/go/70a0c44a8ac2cab9-mdfood.  Questions? Contact Henry Riser at [email protected],
Susan G. Komen Ride for the Cure, June 23, 2018
Volunteers play a vital role in the Susan G. Komen Maryland Ride for the Cure®. This year the ride will beSaturday, June 23rd at South River High School in Edgewater. There are several different volunteer positions available at varying times that day. They are looking for volunteers to help with route marking, registration, lunch set-up, rest stop support (you can do this in costume if you like), SAG drivers, motorcycle support, ride marshals, photographers, and more! For questions or more information about volunteer opportunities at The Promise Ride®, please reach out to Sasha Lea, Community Outreach Manager at [email protected] or 410-938-8990.
Category: LIFE IN THE AREA, Volunteer