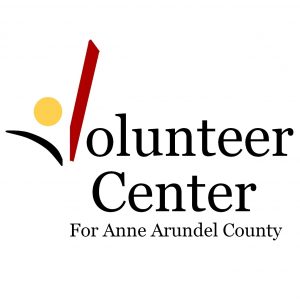 Many Volunteer positions are available through the Anne Arundel County Volunteer Center. If you do not see an opportunity below that fits your needs, contact the Volunteer Center at [email protected] or 410-897-9207. Check our Website: www.aacvc.org. A few current volunteer opportunities are listed below.
Anne Arundel – Annapolis Community Emergency Response Team (CERT)
CERT has announced its LATE spring 2018 dates for Basic 20 hour CERT Training. Volunteer to become a trained member of your community in emergency response. The training will be held on Friday, June 1 from 6pm-9pm, Sat., June 2 from 8am-5pm, and Sun., June 3, 2018 from 8am-3pm at the Fire Training Academy in Millersville. A disaster simulation will be held on Saturday, June 9, 2018 from 8am-1pm at the same location. Everyone completing the course receives a nationally recognized certification and the opportunity to join Anne Arundel-Annapolis CERT as a member. Visit www.aaacert.org for more information and for a registration link. For questions and to volunteer as a victim on June 9, contact [email protected].
The Arc Central Chesapeake Region
The Arc is seeking board members with diverse backgrounds, skills and ethnicities from Anne Arundel, Queen Anne, Caroline, Dorchester, Kent and Talbot Counties with a common interest in the rights and well-being of individuals with developmental disabilities and their families. Members are expected to regularly participate in board meetings (eight per year) to guide the direction of the organization, actively participate on a committee or task force, actively support the organization in terms of a personal financial contribution, and reach out to the community for future leaders. Send in your letter of interest to Angie DeMoreland at [email protected]. Not ready to commit to the Board of Directors?  You can start off by joining one of our Committees. If you need additional information about these committees contact Angie DeMoreland. Want to learn more about The Arc?  Go towww.thearcccr.org to learn more about our advocacy and programs.
Arundel High School, Mock Interviews, June 5-6, 2018
Arundel High School (Media Center, 1001 Annapolis Road, Gambrills) needs adult volunteers to conduct mock job interviews with 11th grade students on June 5 & 6, 2018: Several shifts are available between the hours of 7:45 a.m. – 2:00 p.m. each day. Sign up at https://www.signupgenius.com/go/30e0b44aeac22a1fd0-mock2. Instructions and sample questions are available as well as an evaluation sheet. This experience is designed to offer our students a real world application utilizing career readiness concepts introduced in the 11th grade Honors English.  Students have been discussing topics such as; appropriate dress, eye contact, oral communication, courtesy, assertiveness, and resume writing.  The program is designed to give students a chance to practice their newly learned skills by offering a one on one interview with an adult from outside the school. Questions? Contact Sherri Billheimer at [email protected].
Lilly Pond Foal Rescue
Our mission is to rescue, rehabilitate and find homes for neglected, abused, unwanted, and orphaned foals and other equines that are at risk of going to slaughter. Volunteers are needed to complete special projects as well as general type barn work. Volunteers may offer a few hours of time just for a day or sign up for a spot on our weekly/monthly schedules. Work includes feeding horses, cleaning stalls, picking up in fields, fence repairs, etc. Contact Sharon Hancock at [email protected] or 240-299-0021. See website: http://www.lillypond.info/.
Heartland Hospice
The mission of Heartland Hospice is to enrich lives by providing high quality services and products. That begins with every life we encounter: our employees, our patients and those who love and care for them, the communities in which we operate, our stakeholders and those who are yet to become our customers. The Heartland Hospice volunteer program places volunteers as friendly visitors with patients in the Anne Arundel County Area. Volunteers can make a difference by spending time with patients, providing respite for caregivers, talking to patients, bringing in music to listen with patients, or reading to patients. For more information, contact Gordon Creamer at [email protected] or 240-205-5872. See web site at – http://hcr-manorcare.com/.
Langton Green
Langton Green Inc. has ongoing volunteer opportunities throughout our agency.  We provide residential and vocational services for intellectually disabled adults and have a wide range of opportunities for volunteer participation.  Due to the nature of our services we can offer very flexible scheduling as well as volunteer work in a wide range of activities from social and recreational activities in our homes, as well as specific projects within our vocational training programs, and ongoing work in agricultural programming on our 13 acre farm. We also have many willing potential volunteers for your company or event.  Just drop us a line and we can volunteer with you too.  Contact: [email protected].
Maryland Hall for the Creative Arts
Maryland Hall is holding orientation sessions from 6:00 – 7:30 p.m., Tues., June 5, OR 6:00 – 7:30 p.m., Thurs., June 7, 2018, (attend only one orientation) for prospective volunteers who will usher at Maryland Hall performances or assist at special events. Ushering requires some standing and walking, excellent customer service, and attendance at an additional training session soon after the orientation training. Special events volunteers will assist with varied events including set up prior to and closing up; each one has different needs such as our upcoming fall Arts Alive Gala and our spring Art Auction. Express Interest at http://aacvc.org/OpportunityCalendar. Questions? Contact Reilly Kelbaugh at [email protected] or 410-263-5544; extension 23. If you have not filled out a volunteer application previously, please do so from our web site at https://www.marylandhall.org/volunteers.
Oyster Recovery Partnership and Live Water Foundation
Thurs., May 24, 2018 at 5pm, come out and help Oyster Recovery Partnership and Live Water Foundation clean the 50 oyster cages suspended from the docks of the South Annapolis Yacht Centre, Capital SUP Annapolis, 808 Boucher Ave. 10 – 15 volunteers needed! Be prepared to get a little dirty for a good cause cleaning up the creek. Bring gloves and shoes that you don't mind getting dirty. Oysters are a keystone species of the Chesapeake Bay, creating habitat and mini-ecosystems for juvenile crabs, fish, and eels. These oysters help to filter 50 gallons of water a day. Multiply that by 50 and we have 2,500 gallons of water being cleaned EACH DAY right here in Spa Creek!  Please Email [email protected] for more information.
Volunteer Maryland
Do you have a passion for serving your community? Volunteer Maryland is searching for their next class of self-motivated individuals to serve as AmeriCorps members! ​During your service year you will develop leadership skills and increase your social network with an empowering position ​as a Volunteer Maryland
AmeriCorps Member. As an AmeriCorps member with Volunteer Maryland, you will make a difference
​in a Maryland Community. Service minded and mission driven individuals will collaborate with a non-profit/government ​agency or school to grow a volunteer program. AmeriCorps Members receive a modest living stipend, professional development training from experts, and an education award (that can be used for student loans or continuing education). This full time opportunity starts this September and we're interviewing candidates for the position now! Don't wait – be the change you want to see in this world! Apply at www.Volunteer.Maryland.gov/ACM or call 410-697-9285 for more details.
Category: LIFE IN THE AREA, Volunteer