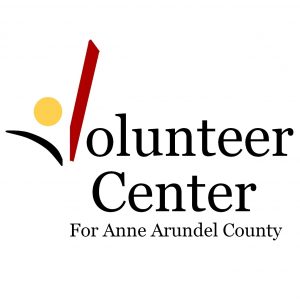 Many Volunteer positions are available through the Anne Arundel County Volunteer Center. If you do not see an opportunity below that fits your needs, contact the Volunteer Center at [email protected] or 410-897-9207. Check our Website: www.aacvc.org. A few current volunteer opportunities are listed below.
Annapolis Summer Garden Theatre
The Annapolis Summer Garden Theatre (ASGT) offers many opportunities for community involvement, including ushering, box office support, technical crew, and more. No prior experience is needed; we will train. Join us and learn about the many ways you can support ASGT while making friends and having fun. For safety reasons, you must be 16 years or older to volunteer (18 for "The Full Monty"). Due to high demand for ushering opportunities, please limit your sign-ups to one night per show (Sister Act, The Full Monty, In The Heights). Visit our website athttps://summergarden.com/get-involved/volunteer-opportunities for information about volunteering for box office, ushering and other opportunities including tech crew, backstage crew, costumes, social media/marketing, fundraising, etc. Signups for ushering and box office are generally limited to no more than one performance of a show, although we will be more flexible later in the season  Questions? Contact:  [email protected] or 410-268-9212.
Ann Arrundell Historical Society (AACHS)
Fri., Jun. 1, 10 a.m. – 5 p.m., and Sat. Jun. 2 2018, 10 a.m. – 5 p.m., 28th Annual Strawberry Festival: Volunteers are needed to help set up tables, tents, etc. on Friday prior to the Sat. Festival. Shifts are flexible between 8 am – 5 pm on Friday. The 28th Annual Strawberry Festival will be held on Saturday, June 2, 10 a.m. – 4 p.m. at the Benson-Hammond House, Andover Rd. & Aviation Blvd., Linthicum, MD 21090. Volunteers are needed to help staff booths selling jam, strawberry shortcakes, beer and wine the day of the festival, Sun. Jun. 3. General festival help is needed and would consist of various tasks that come up during the day. Shifts are flexible between 9 am and 5 pm. The Festival will include quality crafts, demonstrations, strawberry wine and shortcake and entertainment for both children and adults. Express interest online at: www.aacvc.org/calendar. Questions? Contact Becky Morris at 443-837-8196 or [email protected].
If you love history, this is a job for you!  The Ann Arrundell County Historical Society needs docents at the historic Benson-Hammond House in Linthicum.  Docents guide visitors through this 1820's farmhouse that is listed on the National Register of Historic Places and interpret the rich history of truck farming in northern AA County.  The House is open Saturdays from 11am – 3pm and Sundays from 12pm – 3pm.  Your days of work are flexible and training will be provided. Contact Becky Morris at 443-837-8196 or [email protected].
Anne Arundel County Animal Control
Friends of Anne Arundel County Animal Control, Inc. exists to help the thousands of homeless pets that arrive each year at this open-access shelter. It was formed by the shelter's volunteers to do what this government-run shelter cannot do itself: Ask for money to supplement its slim county budget, solicit in-kind assistance from businesses and individuals and promote the many good things being done by AACAC for needy pets in Anne Arundel County both in and out of the shelter. Friends of AACAC provides the animals with thousands of dollars in food, vet visits, flea/tick medications and other fairly basic day-to-day comforts that are not covered by the shelter's budget, as well as bigger ticket enhancements to the shelter such as sound-abatement improvements to its dog adoption gallery. Because the members of Friends of AACAC are shelter volunteers, we see its needs up close, and we look every day into the eyes of frightened animals that need our help – and yours. For more information and to volunteer, see web site at: http://www.faacac.org/get-involved/. Also, to contact Animal Control, call (410) 222-8900 and see website: www.aacounty.org/AnimalControl/.
Arthritis Foundation
Saturday, May 19, 2018, 8:00 a.m., 2018, Walk to Cure Arthritis: Walk to Cure Arthritis is the Arthritis Foundation's nationwide signature event that unites communities across the country to put an end to arthritis. We aren't just helping the millions of people with arthritis to live better; we're charting the course to a cure. This year's local event is being held at Quiet Waters Park, 600 Quiet Waters Park Road, Annapolis, MD 21403; registration begins at 8:00 a.m., and the walk starts at 9:00 a.m. Whether you're an arthritis warrior yourself or care about someone who is, sign up and WALK to CURE Arthritis. For help or more information about the Walk to Cure Arthritis – Annapolis, contact Megan Pocta at [email protected], or call 443-948-6627. See web site at www.walktocurearthritis.org/annapolis for more information.
Bello Machre
8:00 a.m.–12:00 p.m., Sat. June 9, 2018, Every Step Counts Walk, Bike, 5K Run: This fun event is being held at Anne Arundel Community College.  Many volunteers are needed to help make this day a success including: help with greeting, set-up, route support, food service and clean-up, and more; families and group volunteers are welcome. For more information and to register, visit the website at www.bellomachre.org  and click on Events. For questions and to volunteer to help with the event, contact Michele Marshall, Manager of Outreach and Volunteer Services at Bello Machre at 443-702-3064 or [email protected];  volunteers may also sign up online at https://bellomachre.org/you-can-help/volunteer/.
First in Maryland at the Universities Space Research Association
The mission of FIRST is to inspire young people to be science and technology leaders and innovators, by engaging them in exciting Mentor-based programs that build science, engineering, and technology skills, that inspire innovation, and that foster well-rounded life capabilities including self-confidence, communication, and leadership. Volunteers power FIRST at every level, impacting more than 400,000 young people around the world each year. Whatever your expertise, FIRST has a volunteer opportunity for you. Whether you have a few weekend hours, the desire to mentor a team for a season, or want to work behind the scenes to help FIRST grow, opportunities abound for people who want to give back – helping to change lives, change our culture, and change the future. Visit https://www.firstinspires.org/ways-to-help/volunteer for more information about opportunities. Questions? Contact Teara Booker at [email protected].
Kids 'n' Kaboodle Children's Fair, June 2, 2018
The 17th annual FREE fair for all the children of Annapolis is being held on Sat., Jun. 2, 2018 from 12 Noon–4:00 pm at the Weems-Whalen Ball Fields off Spa Road in Annapolis (Rain or Shine). The event is sponsored by the Chesapeake Children's Museum with many other agencies participating. Volunteers and donations make this a day of creative fun and joyous laughter, with no cost for anything; Arts and Crafts, Hands on Career Stations, Games and Prizes, Free Food and Drinks, Live Animals, a Book Giveaway, Live Entertainment, and much, much more are offered. Volunteers are needed such as pony walkers, hamburger grillers, career exhibitors, face painters, game and craft facilitators, greeters, grounds people, and set up and clean up.  Please call Dr. Deborah Wood at Chesapeake Children's Museum: 410-990-1993 or email: [email protected].
Volunteers are also needed on an ongoing basis throughout the year to help maintain museum exhibits, as a librarian, event coordinator, volunteer coordinator, handyman, museum docent, animal caretaker, and more. Contact Deborah Wood. The Museum is open from 10 a.m. – 4:00 daily. See website at www.theccm.org.
RISE for Autism
Monday-Friday, June 18-22, 2018, iCan! Shine Bike Camp for Individuals with Special Needs 2018;
You can make a difference in the lives of individuals with special needs! Spend the week helping a camper learn to ride a bike independently for the first time! Camp runs June 18-22, 2018 with 5 sessions available each day between 8:15a.m.–4:50 p.m. – sign up for one or two daily sessions (90 minutes each). There is a volunteer orientation June 17, 2018 from 2:00-4:00pm. Please note – per iCan! Shine rules, all volunteers must be at least 15 years of age this year. This is a great opportunity to earn service hours. There will be walking and jogging required each day. Please wear comfortable clothing and sneakers. Sign up link: http://signup.com/go/oygPvtA  See website at https://www.riseforautism.org/.
Category: LIFE IN THE AREA, Volunteer