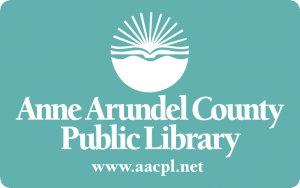 The Anne Arundel County Public Library will host the third annual Comic Con on Saturday, May 12. Appealing to county's comic and anime fans of all ages, the event will run from 10 a.m. – 3 p.m. at the Odenton Library. Events include:
Third Eye Game Arena!
10 am – 3 pm
Learn how to play Magic the Gathering, Betrayal at House on the Hill, Citagels, Fluxx, Abalone and Small World. Additional open play demo games will be set up!
Both Bouts
10:15 am and 11 am
Super Art Fight: The Greatest Live Art competition in the Known Universe! An absolutely can't miss live event, mixing elements of pro-wrestling styled storytelling and character work, live art and improvised humor.
Cosplay Basics
11 am
Come and learn the basics of how to start cosplaying! Hear advice and stories about the basics of cosplaying and how to work with a small budget from local Maryland cosplayer Cherry Cos!
Introduce Your Kids to Comics with Lexi!
Noon
Get the full scoop on how to get your kids started reading comics!
Picture Perfect Cosplay
1 pm
Join West Arundel Creative Arts (WACA) as facilitators present tips and tricks to make your cosplay pop with clothing, accessories, makeup, and props.
Star Wars Appraisals
1 pm
Bring your Star Wars collectibles and memorabilia to be evaluated by members of the DC Metro Area Star Wars Collecting Club.
Cosplay Parade and Contest
2:15 pm
Category: Events, LIFE IN THE AREA, Local News, NEWS, Post To FB