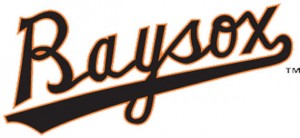 If you, or your kids, are using Minecraft on the console or computer, then this special event is just for you! The Bowie Baysox will combine Minecraft and baseball on Sunday, May 6 when they host the Akron RubberDucks at 1:35 p.m. for Minefest Day presented by Coder Kids Club.
This event will feature special access to the suite level of the stadium to enjoy fun, educational STEAM (Science, Technology, Engineering, Arts and Math) experiences throughout the day.
The Minefest VIP Participant package is $20 and includes a box seat (100 level) ticket for the game, computers and tablets provided by Coder Kids Club for Minecraft interaction, the opportunity to build challenges and world record attempts on our Minecraft servers, a Minecraft costume contest, exclusive Minecraft themed Arts & Crafts and more.
Non-MineFest event participants (adults/parents, siblings) can also have access to the MineFest Event rooms for a cost $15.00 per ticket.
Coder Kids Club is a program from Pongos Interactive and offers fun, educational STEAM classes, clubs, and camps for kids and kids at heart.
Tickets for Minefest Day are currently available at BaysoxShop.com or by contacting Chris Rogers at 301-464-4813 or [email protected].
The Bowie Baysox 2018 season is presented by Money One Federal Credit Union. Baysox single game tickets are available online at baysox.com, via phone at 301-464-4865 or in person at the stadium ticket office. The Baysox ticket office is open Monday through Friday from 10 a.m. to 5 p.m. on non-game days, until the top of the 7th inning on non-fireworks game days and at the end of the fireworks show on fireworks game days.
To keep up with Baysox news, visit baysox.com and be sure to follow the Baysox on Facebook, Twitter and Instagram or register for the all new Baysox Text Insider Club for free by texting the keyword BAYSOX to 50700.