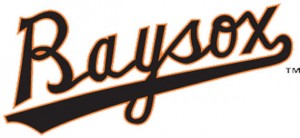 LHP Keegan Akin was dominant over seven shutout innings and the Bowie Baysox (23-25) snapped a two-game skid with a 7-0 blanking of the Binghamton Rumble Ponies (25-23) on Sunday night at NYSEG Stadium in Binghamton.
Akin (5-4) surrendered two hits while walking one and fanning 10 in his seven innings of work. LHP Luis Gonzalez(1.0 IP, K) and RHP Jay Flaa (1.0 IP, K) combined to finish the shutout for Bowie.
Akin is the first Baysox pitcher with multiple double-digit strikeout games in the same season since LHP Mike Ballard recorded three in 2011.
The Baysox grabbed a 1-0 lead in the first as Cedric Mullins led off with a single, went to second on a walk, took third on a single and scored on Ademar Rifaela's RBI groundout.
Mullins' single extended his hitting streak to 12 games, the longest by a Baysox since Garabez Rosa had a 12-gamer from July 19-30, 2017.
Rumble Ponies starter Christian James (0-1) gave up one run on three hits to go along with a walk and four strikeouts in 4.0 IP.
In the top of the fifth, a single and a walk put two men on and Corban Joseph reached on a throwing error charged to Binghamton 2B Jeff McNeil later in the frame which allowed a pair of runs to score and stretch the Bowie lead to 3-0.
Both runs were charged to Binghamton RHP Adonis Uceta (2.0 IP, 2 H, 2 R, 1 ER, 2 BB, K).
Joseph led off the eighth with a double, went to third on a wild pitch and scored on Ryan Mountcastle's RBI single to make it a 4-0 game in favor of the Baysox.
Four consecutive doubles from Erick Salcedo, Mullins, Anderson Feliz and Joseph plated three runs and gave Bowie a 7-0 advantage.
Joseph (3-5, 2 2B, 2 RBI, R), Mullins (4-5, 2B, 3B, 3 R) and Salcedo (2-4, 2B, R) all had multi-hit games for manager Gary Kendall's squad. The four hits for Mullins tied a career-high, the sixth four-hit game of his career and first since June 24, 2017 at Erie.
The series wraps up on Monday at 2:05 p.m. as LHP Jayson Aquino (2-2, 6.88) gets the start for Bowie against Binghamton RHP Marcos Molina (1-4, 6.14).
Category: LIFE IN THE AREA, Sports