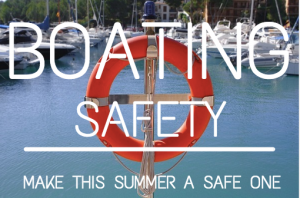 Annapolis Recreation and Parks announces three Maryland Safe Boating Courses to be offered in May, June and July.
This eight-hour course and test satisfies Maryland law for any person born after July 1, 1972, to operate a motorized boat in Maryland waters. The course covers legal requirements, navigation rules, preparation and trailers, accidents, weather and water conditions, water sports, sailing and personal water craft.
This course is for ages 10+ but youth 14 years and under must be accompanied by a paying adult. The cost is $25 per person; classes will be held at the "Pip" Moyer Recreation Center (PMRC) from 6 to 10 p.m. each night. PMRC is located at 273 Hilltop Lane in Annapolis.
The three courses for May, June and July:
Wednesday, May 9 and Monday, May 14
Wednesday, June 13 and Monday, June 18
Wednesday, July 11 and Monday, July 16
To register, please call Annapolis Recreation and Parks at 410-263-7958.
Category: Boating, Events, LIFE IN THE AREA, Local News, NEWS, Post To FB