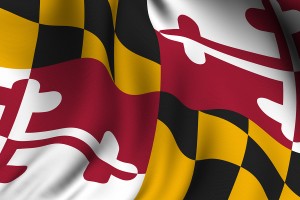 Maryland Day Weekend is filled with fun family friendly events that are free or just $1. There is a wide range of historical and cultural events that include nature hikes, historic home and garden tours, wedding reenactments, drum circles, playing with oysters, performances, walking tours and kids activities.  The weekend of April 6-8, 2018 is a great affordable way for everyone to get out and enjoy the State of Maryland. This is the 11th year that the Maryland Day celebration has been sponsored by the Four Rivers Heritage Area to highlight the areas heritage and cultural sites. The sponsorship allows sites that typically charge an admission fee to either waive the admission fee or only charge $1 for the weekend. Most sites also bring on extra staff for tours, demonstrations and other events for the public to enjoy and enhance their visit during the Maryland Day weekend. "This is an opportunity to visit a wide range of historical and cultural sites that fits in every families budget." says Erik Evans, the Marketing Director for Maryland Day. "The participating sites want to make sure everyone has the opportunity to come out learn about the heritage and culture of their community,"
The events and activities are all located at sites within the Four Rivers Heritage Area, located between Annapolis and the southern tip of Anne Arundel County.  You will have the option to customize your weekend into themes if you wish. Pick options like historic home tours, maritime history, outside tours and hikes, African American history, kid's activities, arts, historical reenactments and demonstrations.
Maryland Day Weekend Event Highlights:
Tour Historic Homes: Visit and tour the Deale Area Historical Society filled buildings from the late 1800's to the early 1900's.  Visit a 2-room home, a 1-room school, an African-American beneficial society building, an outhouse a tobacco barn, a Russian Orthodox chapel and various smaller buildings. In Annapolis check out the homes of two of our signers of the Declaration of Independence, the William Paca House and the Charles Carrol House and see the newest restoration work at the Harwood Hammond House. Plus don't forget our Statehouse that is packed with history.
Enjoy the Outdoors at Historic London Town with a variety of demonstrations and explore their garden, the Paca House garden will have a historic wedding reenactment, watch a flag raising ceremony at the City Dock, and take a history hike in Bacon Ridge and a walking tour of downtown Annapolis or Brewers Hill Cemetery. If you want help creating your own native plant garden then the seminar and shopping specials at Green Street Gardens is a must. You can even play on the docks of the Annapolis Maritime Museum with fresh live oysters.
Kids Activities are in abundance this weekend. Sites with kids activates include the Chesapeake Children's Museum, Annapolis Maritime Museum, Historic London Town, Paca House, Maryland Hall for the Creative Arts and several of the local libraries. Also check out the flag raising ceremony at Susan B. Campbell Park with the Mayor and music by the Annapolis Drum and Bugle Corps and flag detail by the award-winning USNA League Cadets of the Training Ship Mercedes.
Take in the Arts at Maryland Hall's annual open house "Art Fest". It's an afternoon of fun for all ages; events include children's drama and theater showcase, monoprinting, digital photo booth, music, dance, art demonstration and sale, exhibits, food trucks, and FREE Ice-Cream from Annapolis Ice Cream Company, Cow Tails and Caramel Creams from Maryland's own Goetze's Candy, Popcorn and Much More. If you have the kids with you walk across the ball fields behind Maryland Hall and take the kids to the Chesapeake Children's Museum for more hands on fun.
Learn about our African American History at the Banneker Douglas Museum which is currently hosting two exhibits, Deep Roots and Rising Waters and Bent But Not Broken: An Artistic Celebration of the Spirit and Legacy of Frederick Douglas.  Tour the Brewer Hill Cemetery the final resting place of ancestors from the Revolutionary War, the Civil War and members of the African-American Community and be a part of a drum circle with Kuntee Kintee at the Chesapeake Children's Museum. At the Galesville Heritage Society meet a 12th generation farmer and owner of Ivy Neck Farm. His great, great, great grandfather James Cheston, Sr. wrote a will in 1843 freeing 77 slaves upon his death.  Learn about the court battle that ensued.
With three days of events you can make it the ultimate weekend experience by choosing to spend the night at a historic local inn or bed and breakfast or take the family out to dinner and enjoy our Chesapeake Bay cuisine and Smith Island Cake. For those that prefer cooking at home stop by the Farmers Market and shop directly from our local farmers and artisans.
Check out all the Maryland Day events below and visit Maryland Day online at www.MarylandDay.org for event listing updates and shopping discounts. Some events require pre-registration. 
Category: Events, LIFE IN THE AREA, Local News, NEWS, Post To FB