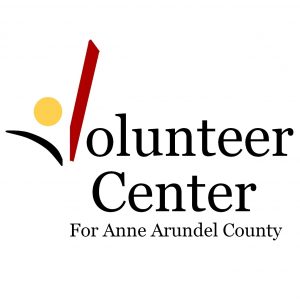 Many Volunteer positions are available through the Anne Arundel County Volunteer Center. If you do not see an opportunity below that fits your needs, contact the Volunteer Center at [email protected] or 410-897-9207. Check our Website:www.aacvc.org. A few current volunteer opportunities are listed below.
Anne Arundel County Dept. of Recreation and Parks
Downs Park in Pasadena is seeking a gardener who can tend to the rambling rose bushes and a rose arbor within Mother's Garden. Mother's Garden is a focal point with the park that is also used/reserved for weddings and photo shoots. The work would involve cutting back the roses in the spring, training the canes onto the arbor, and pruning out dead and diseased canes as needed. Knowledge and experience with identifying rose disease and problems is a plus. The work would primarily be March-September and only requires a few hours a month, depending on conditions. We also need renovation work on the brick walkways within Mother's Garden. This garden area is a focal point in the park and is reserved/rented for weddings and photo shoots. No skills required as it is just a matter of pulling up broken bricks and replacing them with new ones.  It is rewarding work as the results look great when finished. We supply the tools. We will be working on the brick path project plus other projects within the garden throughout the year.  We can work around your schedule.  We're looking to have this project the main focus of the garden work from March 'til the end of May 2018. For more information and to volunteer, contact David DeVault at 410-222-6230 or [email protected].
Bay Community Support Services
Bay Community Support Services (Bay-CSS) has volunteer openings on our Quality Assurance Standing Committee. This is a unique opportunity to support Bay-CSS by helping us to provide quality services to the individuals with disabilities and their families who are served by Bay-CSS. The Committee is comprised of Bay-CSS volunteers, staff and clients and meets monthly at our Edgewater and St. Mary's offices for about two hours a month to review issues relating to quality. There is confidential information discussed and all participants are required by law to sign a confidentiality agreement and complete a volunteer application. Help us make a difference! Please contact Brandy Blackstone at (301) 863-8870, ext. 322 or[email protected]  for more information. See web site at http://www.baycss.org.
Brooklyn Park Elementary School
Childcare help is needed Tuesdays and Thursdays, 6-8pm, at Brooklyn Park Elementary, 200 14th Avenue, Brooklyn Park, MD 21225. In collaboration with Anne Arundel Community College, free ESL classes are being offered to adults eager to learn English, but the school needs volunteers to help watch the children while the parents are in class. You can help for just an hour or every week, or anything in between. High school students are welcome. The top priority is dependability. Bilingual (English-Spanish) is a plus. For more information and to volunteer, contact Nannette Simmons at [email protected].
Epilepsy Foundation, April 14, 2018 National Walk for Epilepsy 
A large number of volunteers are needed for this upcoming event:
6 a.m.to 12 noon, Sat., April 14, 2018, Epilepsy Walk: Volunteers will be needed in a number of the sponsor and Epilepsy Foundation tents as well as various job/duties along the Walk route. This is a one-time volunteer opportunity, on the day of the Walk taking place on April 14 on the grounds of the National Mall between 7th and 14th Streets in Washington, DC 20007. For more information and to sign up visit the web site at –http://walkforepilepsy.org/volunteer. Questions? Contact [email protected] or 866-433-9255.
The Epilepsy Foundation is a national voluntary health agency dedicated solely to the welfare of the nearly 3 million people living with epilepsy in the U.S. and their families. We work to ensure that people with seizures are able to participate in all life experiences; to improve how people with epilepsy are perceived, accepted and valued in society; and to promote research for a cure.
Governor's Office on Service and Volunteerism
The Governor's Office on Service and Volunteerism is now accepting nominations for the 2018 Governor's Service Awards. The awards in a number of categories recognize Marylanders who have provided significant volunteer contributions to communities around the state and have worked to change Maryland for the better. This year, the awards will represent outstanding service occurring in 2017 (or longer for the lifetime achievement award). Learn more at https://gosv.maryland.gov/governors-service-awards. Nominations are due by June 1, 2018. Questions? Contact Lola Abdulai, Outreach Coordinator, Governor's Office on Service and Volunteerism, by phone 410-697-9261 or by email [email protected].
Hope for All
We are still looking for good strong individuals to assist with pickups and deliveries of furniture, clothing, and other donations, to help families in Anne Arundel County. Times are Tues., Wed., and Thur. from 8:30 to around 12 noon. We can use help for a day, a few days, or whatever. We also do schedule some Saturdays from 8:30 a.m. to 12 noon. Please call 410-766-0372 or 443-867-0977 or email [email protected]. See web site: www.hopeforall.us/volunteer.
Mercy Medical Center Personal Physicians at Glen Burnie
Volunteers are needed to assist patients and their families with kiosk appointment registration and other "front desk" tasks at the Glen Burnie Personal Physician's Office, 7927 Ritchie Hwy., Glen Burnie, MD 21061. Assistance is needed Monday thru Friday between the hours of 8:30 a.m. and 4:00 p.m. Morning or afternoon shifts are available. For more information and to apply, contact Mark Bailey, Director of Community Engagement & Volunteer Programs at 410-332-9227 or [email protected]. Also, see web site – https://mdmercy.com/giving-and-volunteering/volunteering.
St. Anne's Parish
This parish located in downtown Annapolis offers a wide array of volunteer opportunities associated with worship services, for assisting members of the congregation, and for outreach ministries serving the community. For more information visit the web site at – https://stannes-annapolis.org/ and click on "Serve." Questions? Contact Connie Saeger-Proctor at[email protected] or 410-267-9333.
Secure the Call
We give away free phones to over 425 community-based organizations around the US including Senior Citizen Centers, Domestic Violence Shelters and Police and Sheriff's Departments. Secure the Call collects used and unwanted cell phones and redistributes them as 911 emergency only phones. Volunteers, age 18 and up, are needed to form groups and go into mapped parts of Anne Arundel County to place Secure the Call phone collection barrels in any place it may be allowed. For more information call (301) 891-2900 or E-mail [email protected]. See the web site for more information at: www.securethecall.org.
Category: LIFE IN THE AREA, Volunteer