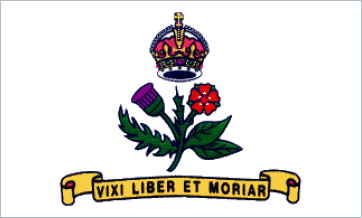 The Annapolis City Council has approved Mayor Gavin Buckley's appointments of Michael Miller and Philip Gibbs to the House Authority of the City of Annapolis Board and Ms. Jackie Guild to be the director of Office of Environmental Policy at the Council meeting held this evening in City Hall. HACA is a legal entity separate from the City of Annapolis; however, its governing board is appointed by the City's mayor. The two board members will begin their five-year term immediately. There remains one vacancy on the seven-member board. Mayor Buckley expects to nominate the next board member soon.
Philip Gibbs, a resident of the City of Annapolis, is president of Hamel Builders, which he co-founded with Edward Hamel in 1998. Under Phil's leadership, Hamel Builders has constructed over 31,000 multi-family housing units and thrives on giving back to the communities in which employees live and work. He has earned a reputation for excellence on multi-family renovation and new construction in the Mid-Atlantic region. His company also developed the Light House Shelter and redeveloped HACA's Annapolis Gardens public housing property. Phil also has served on the boards of the Maryland Affordable Housing Coalition, Annapolis Film Festival, Anne Arundel Medical Center, and Johns Hopkins Pediatric Hospital.
Michael Miller, a resident of Annapolis (Anne Arundel County), is founder and CEO of OGOS Energy LLC, a Maryland-based small business that focuses on development of renewable energy projects utilizing solar or wind technologies. Previously, he worked in the public utility industry for 12 years, holding various financial management and strategic planning positions. He also is a former Project Finance and Real Estate executive with PepsiCo. Michael has served on the board of Light House Center and the Maryland Commission on African-American History and Culture.
"Between Phil's exceptional reputation in the multi-family housing construction business and Michael's deep financial management and strategic planning expertise, these two appointments are outstanding additions to the HACA board as we begin several new initiatives in the City," said Mayor Buckley. "Together with the recent glowing report from our federal partners and under the leadership of Beverly Wilbourne, HACA has a very bright future ahead. I would also like to thank the City Council members for their support."
Ms. Guild's appointment was announced last week. For more than seven years, Ms. Guild has been the executive director of the Chesapeake Legal Alliance, Inc. (CLA), where she built a network of attorneys throughout the Bay watershed. The organization performed extensive client outreach resulting in more than 350 clients, including individuals, community groups, nonprofit organizations, cities and local governments. Their work resulted in more than 400 legal projects that helped further protect the Chesapeake Bay and its tributaries. Prior to her work at CLA, Ms. Guild worked as an attorney with several law firms, including: Mayer Brown & Pratt in New York, Akin, Gump, Strauss, Hauer & Feld in Washington, D.C., and Gordon & Polscer in Seattle. She also worked at Nancy Weller, LLC, a well-known collaborative law firm, as well as maintained her own private law practice. She previously served in regulatory affairs for the American Petroleum Institute and in the Office of General Counsel at the Chemical Manufacturers Association and is well versed in environmental regulatory issues at the state and federal levels.
Category: Local News, NEWS, POLITICAL NEWS, Post To FB