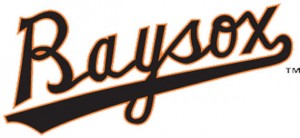 The Bowie Baysox (9-7) dropped the series finale to the Akron RubberDucks (8-8) by a score of 9-4 on Sunday afternoon at Prince George's Stadium in Bowie.
The loss snaps a six-game home winning streak for the Baysox.
Tyler Krieger started the game with a solo shot off of Baysox starter John Means to give Akron an early 1-0 lead.
The Baysox tied the game at one with a run in the second as Ademar Rifaela reached with a one-out double and scored later in the frame on Audry Perez's RBI single.
Akron opened up a 4-1 advantage with three runs in the third including a two-run shot off the bat of Sicnarf Loopstok. Joe Sever also knocked in a run in the frame via a sac fly.
Perez's two-run blast off of Akron starter Shane Bieber in the home half of the fourth brought the Baysox within a run at 4-3.
The RubberDucks immediately answered back with Connor Marabell's two-out, two-run single in the fifth that gave the visitors a 6-3 edge.
Means (0-2) allowed six runs on eight hits to go along with a walk and three strikeouts in 4.2 IP.
Bieber (3-0) gave up three runs on 10 hits while fanning five over his six innings of work. The right-hander had not allowed a run and had given up just 10 hits in his first 20.0 IP prior to Sunday.
Three straight singles loaded the bases for Bowie with one out in the fifth, but Bieber fanned Aderlin Rodriguez and got Rifaela to fly to center and end the inning.
Akron broke the game open in the sixth as a single, fielder's choice and a walk loaded the bases before Dorssys Paulino cleared the bases with a three-run double that made it a 9-3 game. All three runs were charged to RHP Lucas Long (2.1 IP, 3 H, 3 R, 3 ER, 2 BB, K)
Cedric Mullins' two-out RBI double in the eighth put the final run of the afternoon on the board for the Baysox and cut the lead to 9-4.
Corban Joseph (3-4, 2 2B), Mullins (2-5, 2B, RBI), Perez (3-4, HR, 3 RBI, R) and Rifaela (2-3, 2 R, BB) had multi-hit games for Gary Kendall's squad, while RHP Ryan Meisinger (2.0 IP, 2 H, 2 K) tossed a scoreless frame
The multi-double game for Joseph was his first since logging a pair of two-baggers on April 14, 2017 with Syracuse (AAA).
The Baysox open up a three-game set with the Richmond Flying Squirrels on Monday night at 6:35 p.m. from Prince George's Stadium. RHP Jordan Kipper (1-1, 2.41) gets the start for Bowie against Richmond RHP Jordan Johnson (2-1, 2.20).
Category: LIFE IN THE AREA, Sports