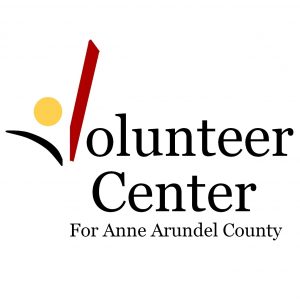 Many Volunteer positions are available through the Anne Arundel County Volunteer Center. If you do not see an opportunity below that fits your needs, contact the Volunteer Center at [email protected] or 410-897-9207. Check our Website:www.aacvc.org. A few current volunteer opportunities are listed below.
Alliance for the Chesapeake Bay
The Alliance for the Chesapeake Bay, located at 501 Sixth St, Annapolis, is looking for a volunteer who can oversee the solicitation, organization and execution of our annual Taste of the Chesapeake Silent Auction. The funds raised by this auction are a critical source of income to support Bay restoration activities like Project Clean Stream. If you are willing to donate a few hours a week through September, express your interest and / or sign up online atwww.allianceforthebay.org/take-action/volunteer/ or email [email protected].
Anne Arundel County Volunteer Center
Thurs., March 22, 5:30 – 7:30 p.m., Sat., April 28, 8:30 – 10:30 a.m., & Wed., May 9, 2018, 5:30 – 7:30 p.m., Mentoring 101 – Introduction to Mentoring in AA County: Have you been thinking about getting more engaged in your community or wondered what is involved in becoming a mentor? Join us for one of our free upcoming Mentoring 101 events! The Anne Arundel County Volunteer Center, will be hosting the sessions at 2666 Riva Rd., Suite 130, Annapolis, MD 2140; refreshments will be served. Sign up and learn what it takes to be a mentor and meet representatives from some of the local organizations with mentor programs. We will help you register with the mentor program that is the best fit for you! Sign up online at www.aacvc.org/calendar. Questions? Contact Deidra at [email protected] or 410-897-9207.
Chesapeake Region Accessible Boating (CRAB)
Chesapeake Region Accessible Boating has volunteer opportunities throughout the sailing season (April-October).  We need experienced skippers to take out our guests with disabilities, crew to assist in the boarding and sailing, and staff to get guests registered and outfitted in life jackets.  We operate weekdays and weekends during the season from Sandy Point State Park.  Prospective volunteers can visit the CRAB website and volunteer at www.crabsailing.org.  All volunteers will have background checks performed before starting service. Questions? Contact [email protected].
Save the Bay Day, Lake Waterford Park, Pasadena
8:00 a.m.–1:00 p.m., Sat., April 21, 2018: Volunteers are needed for various tasks to beautify and clean up the park, such as planting flowers, raking leaves, mulching, sprucing up the playground, painting, weeding, and more.  This project requires over 200 volunteers so bring your family, friends and groups. Volunteers will get a T-shirt compliments of Comcast and Comcast Cares Day, who sponsors the project with The Volunteer Center. Also, snacks and water are provided while working and all are invited to stay for pizza lunch. Register at the Comcast website-https://www.comcastinthecommunity.com/Project/ by entering Zip Code 21122 in the Search box and then click "Volunteer" next to the Lake Waterford Park project listing. This is the Volunteer Center's BIG GREEN project this year and we'd love to see lots of helpers. Questions? Contact the Volunteer Center at [email protected] or 410-897-9207.
Friends of Hancock's Resolution  
The "Friends of Hancock's Resolution" (FOHR) is a 501(c)(3) non-profit organization established in May 1997 to preserve, protect, and promote the unique historic aspects of Hancock's Resolution for historical and educational purposes. FOHR has an agreement with Anne Arundel County, the owner of the park, to operate the park and develop programming appropriate to its historical heritage. Events are held most Sundays in spring, summer, and fall. There are many volunteer opportunities that need to be filled by dedicated people who love history including: 1. Docent – these are the people who learn about a particular area and inform visitors about the history and family; 2. Gardening – digging in the dirt and helping the plants grow; 3. Yard work – cutting grass, removing debris, simple repairs; 4. Research – looking for answers to fill in the blanks
For more information and an online application form, see the web site at http://historichancocksresolution.org.
Happy Helpers for the Homeless
Volunteers are being sought by Happy Helpers to help at the following events:
Saturday, March 17, 2018, 9:00 a.m.-5:00 p.m., Easter Distribution for Guatemalan Families in Marydel: This event includes a grocery giveaway, and Easter egg hunt, craft making, and distribution of Easter baskets. This event is a favorite of our volunteers!
Sunday, April 1, 2018, 1:00 p.m.-4:00 p.m., Easter Sunday: This is our Baltimore Easter Distribution. We welcome families and individuals to serve on this special, holy day and can accommodate up to 40 persons.
Saturday, April 14, 2018, 10:00 a.m.-3:00 p.m., 25th Annual Birthday Party for the Homeless: This year, lunch, ice cream cake, entertainment, and gifts abound at the eagerly anticipated Birthday Party being held at the Our Lady of the Chesapeake Catholic Church in Pasadena, MD; we need about 60 volunteers for this event. In the evening from 4:30-7:30 p.m., prestigious awards will be presented to our EXTRAORDINARY volunteers at our Silver Anniversary Celebration.
Monday, Apr. 23, 2018, 4:45–7:30 p.m., Global Youth Service Day:  We take the children we serve (and their parents) out for dinner, games and all activities that Chuck E. Cheese offers at their location at 6637 Ritchie Hwy., Glen Burnie. This is the 24th year that we are holding this event, and is our volunteers' favorite. Each youth volunteer will serve as a "buddy" to one or two children. This is the one time that children do not have to worry about anything—instead, they can experience the childhood joy that they deserve!
This nonprofit organization provides food, toiletries, and clothing to the hungry and homeless.  Volunteers, as young as 6, are needed Saturdays (11:30am-2:30pm) and Sundays (1:00-4:00pm) to assist in preparing & distributing items and bag lunches in downtown Baltimore and Glen Burnie. Volunteers can meet in Glen Burnie to caravan up to Baltimore. There is also a critical need for cash donations to help pay rent for space used by Happy Helpers.  Contact Bobbi Coffman at 443-433-2416 or [email protected] and see web site at www.happyhelpersforthehomeless.com for more information about volunteering on all projects and events. Register online for volunteer opportunities at www.aacvc.org/calendar.
North County High School – ESOL Audience Volunteers
Volunteers are needed at North County High School (10 E. 1st Avenue, Glen Burnie, MD, 21061) to serve as an audience for ESOL students on Fri., April 6, 2018: 8:00 – 900 a.m. and/or 9:30 – 10:30 a.m. ESOL students have been learning about Malawi and all its hardships. For the second year in a row, students have created lanterns that will be auctioned off to the faculty and the money will be sent to Malawi to help purchase food.  We need audience member volunteers to listen to student presentations. If interested, please contact Morgan Heymann at [email protected] or express interest at:http://www.aacvc.org/calendar.
Walk the Walk Foundation
6-8 pm, Thursday, May 10, 2018 The Walk @ Waugh Chapel: Sponsors, donors, and the general public are invited to participate in this fundraiser being held at the Waugh Chapel Towne Center, 1417 S. Main Chapel Way, Gambrills, MD 21054. All proceeds will be used by WTWF through one of our many outreach programs to provide local children with basic items such as Clothes, Shoes, Diapers, School Supplies, Toys and Bicycles. The event will include a family fun walk, children's activities, music, and prizes. The shops and restaurants of The Waugh Chapel Towne Centre also will be open. To participate in the Walk individually or as a team, become a sponsor, donate, or volunteer on walk day, sign up at the website at http://www.wtwf.org/volunteer/ or email [email protected] for more information.