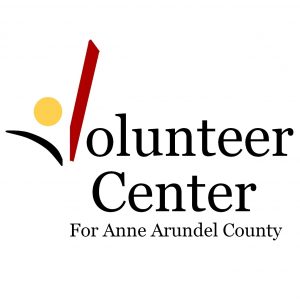 Many Volunteer positions are available through the Anne Arundel County Volunteer Center. If you do not see an opportunity below that fits your needs, contact the Volunteer Center at [email protected] or 410-897-9207. Check our Website: www.aacvc.org. A few current volunteer opportunities are listed below.
Anne Arundel Weed Resistance
Learn about the invasive vegetation issues private and public land are facing in Anne Arundel County and join the efforts to manage some of these destructive species Sat., March 31, 2018 from 10am to 12pm at Kinder Farm Park, 1001 Kinder Farm Park Rd., Millersville, MD 21108. If you have questions or to sign up, contact Volunteer Coordinator Alisha Parzanese at 443-534-8551 or [email protected] . Volunteers may also sign up online at the Volunteer Center website at:www.aacvc.org/calendar.
Arts Education In Maryland Schools Alliance (AEMS)
Arts Empowered Minds Initiative is an initiative in Northern Anne Arundel County, with AA County Public Schools, Chesapeake Arts Center, University of MD Baltimore Campus, the National Endowment for the Arts, and Young Audiences. The schools in this initiative are: Brooklyn Park Middle, Belle Grove Elementary, Brooklyn Park Elementary, Park Elementary, and Ferndale Early Education Center. We are looking for volunteers to serve on an Advisory Board. Volunteers will identify grant/funding and do community outreach and marketing for the program. For more information contact us at [email protected] or 410-837-5500. See website: www.aems-edu.org.
Chesapeake Bay Foundation
The Chesapeake Bay Foundation is the largest conservation organization dedicated solely to saving the Chesapeake Bay. A wide variety of volunteer opportunities are available throughout the year. See web site http://www.cbf.org/about-cbf/locations/maryland/offices/annapolis/volunteer.html for upcoming projects and opportunities and to apply online. Questions? Call 268-8816. Our office is located at 6 Herndon Avenue, Annapolis, MD 21403. Opportunities include:
Hands On Restoration Projects: Doing tree nursery work, living shore line, wetland, underwater grass, and oyster restoration and gardening projects, Clean the Bay Day, and more. See website for details and calendar.
Outreach and Education: Representing CBF at boat shows, seafood festivals, state fairs, and other outreach events, assisting with education programs, participating with the speaker's bureau to give presentations to interested groups about health of the Bay and its tributaries.
Advocacy: Provide administrative assistance helping with a variety of office tasks, including research, data entry, answering phones, and mailings. Opportunities are also available to serve as a tour guide at Philip Merrill Environmental Center and the Annapolis green headquarters building.
Jug Bay Wetlands Sanctuary
Sat., March 10, 2018 from 10:00 a.m. – 12 p.m., Open House:  The Sanctuary is now recruiting and Training Volunteer Naturalists to lead our Classrooms in the field outdoor education field trips. Our Volunteer Naturalists lead outdoor education programs for students K-12 in the spring, summer, and fall – a minimum of two programs per month. Volunteer benefits include: free admission to Jug Bay year-round, access to special research opportunities, and professional development support from Friends of Jug Bay. Sign up online at www.aacvc.org/calendar. Questions? Contact [email protected] with your name, email address and cell phone number or call 410-741-9330.
Sat., April 28, 2018 from 10 am – 4 pm, Volunteer Canoe Guide Training: Jug Bay Wetlands Sanctuary is currently recruiting Volunteer Canoe Guides for the 2018 paddling season. Perfect your canoe skills and learn natural history. Guides will lead and assist four hour canoe trips on Maryland's longest river, the Patuxent. Trips include gathering all equipment, completing float plans & checklists, welcoming and orienting participants, fitting PFD's, demonstrating proper paddling techniques, coordinating and assisting launching canoes, and having fun.New and returning canoe volunteers must attend canoe training before leading trips. Participants must commit to lead at least three canoe trips. Paddling experience required. Ages:18 and older. Please dress accordingly to enter the water for wet exits and rescue demonstrations. Closed toed shoes required. Bring a lunch, plenty of water, sunscreen, sun hat, sunglasses, and extra set of dry clothes. Rain date May 5. FREE. Registration required: Please call 410-741-9330 or e-mail Debra Gage at [email protected].
Maryland Community Action Partnership
May 1-3, 2018, 2018 Human Services Conference: The Maryland Community Action Partnership (MCAP) will host the Conference at the DoubleTree by Hilton Hotel Annapolis, 210 Holiday Court, Annapolis, Maryland 21401. Volunteers are needed to assist with the Conference by helping with set-up, registration, event hosts, speaker liaisons and break-down. For more information and to volunteer, contact Kia Holder at [email protected] or 443-482-5172.
Maryland Association of Community Action Agencies was established in July 1986. The non-profit multi-regional association advocates on behalf of Community Action Agencies (CAA's) and partnering organizations that serve individuals and families with low incomes who reside in Maryland, Delaware and the District of Columbia to ensure their voices are heard at the local, state and national levels. MCAP's mission is to strengthen members' capacity to provide quality services and opportunities that empower individuals and families to achieve economic security. For more information see web site–http://www.maryland-cap.org.
Seasons Hospice & Palliative Care
Seasons Hospice and Palliative Care of Maryland is seeking adult volunteers to provide compassionate support and companionship to our patients and their loved ones who reside at home, an assisted living facility, or a nursing home near them in Anne Arundel County. Our patients often request friendly visits from our volunteers to lift their spirits and decrease the loneliness that they feel. The patients' loved ones can often feel overwhelmed and exhausted as caregivers.  Our volunteers can provide them with a couple of hours of caregiver relief so that the loved ones can relax and destress. We also need veterans who can share one hour of their time each week visiting with our veteran patients. If you are a veteran or active service duty member, your presence is needed for our "We Honor Veterans" Program.  Can you spare an hour a week to brighten a hospice patient's day?  Contact Seasons Hospice at 888-523-6000 or apply online at www.seasons.org.  Questions? Email [email protected].
Sarah's House
Sat., April 7, 2018, 6:00 – 10:00 p.m., Bull & Shrimp Roast: Sponsors and attendees are being sought for this fun-filled event being held at St. Joseph's Parish Hall, 1283 Odenton Rd., Odenton, MD 21113. This friend's event has something for everyone. Food, music, games, fantastic silent auction, wine pull, music and MORE! We're keeping some of the oldies but goodies and throwing in some new and exciting things. Casual attire. Funds will benefit the emergency shelter, supportive housing and child care programs at Sarah's House. For more information, call 410-551-7722 or email:  [email protected]. Our Premier sponsor is Annapolis Cars.  Buy tickets at: http://cservice.catholiccharities-md.org/site/Calendar?id=104222&view=Detail.
Sarah's House is a supportive housing program for homeless women, children, and men in Anne Arundel County providing case management, childcare, transportation and employment services at Ft. Meade.  Volunteer orientations are offered periodically at Sarah's House.  Volunteers can work directly with guests or behind the scenes. There are a variety of volunteer opportunities for individuals, families, businesses and groups of all faiths and ages. Especially needed are volunteers for childcare while parents attend training classes and to help with tutoring children with their homework during the school year. Please RSVP to Bruce Clopein at 410-519-5085, or [email protected]. Visit www.cc-md.org/sarahs-house/ for volunteer opportunities and donation wish lists.
Category: LIFE IN THE AREA, Volunteer