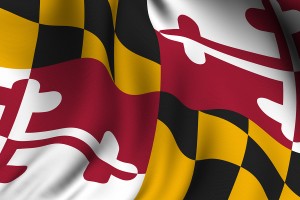 Governor Larry Hogan has announced that his administration has awarded a total of $2,687,169 in Internet Crimes Against Children grants, in federal Title II Formula Program grants, and state School Safety Enforcement funding. These grants will be distributed by the Governor's Office of Crime Control & Prevention to 96 agencies statewide to be utilized through FY 2018.
"Our administration is committed to helping all victims of these horrific crimes, especially the most vulnerable among us, which means making sure professionals are able to deliver the best services possible," said Governor Hogan. "We all must work together to ensure the safety and well-being of our children, and these grants will help to do just that."
These award programs help empower communities by supporting reform in Maryland's juvenile justice system and bolstering school safety enforcement initiatives. For instance, the University of Baltimore Truancy Court Program is reducing truancy by reconnecting students and their families with schools and to break the school-to-prison pipeline for vulnerable and at-risk youth. The office of Crime Control & Prevention made over $180,000 in funds available through Title II (JJAC) to support this effort.
"A safe learning environment is essential for students of all ages," said Glenn Fueston, executive director of the Governor's Office of Crime Control & Prevention. "By providing access to support from schools, families, and community resources, we can help divert low-level juvenile offenders to supervision programs in their communities. This not only helps to avoid deeper involvement in the juvenile justice system, but also increases chances for success."
Internet Crimes Against Children (ICAC) Grant, "Alicia's Law"
The funding provides agencies with the tools to prevent internet crimes against children by supporting education of law enforcement and encouraging multi-jurisdictional cooperation. Funding was distributed to child advocacy centers, local law enforcement, and the Maryland State Police. Alicia's Law provides grant funding for police departments to investigate and prevent child sexual abuse. Governor Hogan signed this bill into law following the 2016 legislative session and included funding in the FY 2018 budget.
Internet Crimes Against Children (ICAC) Grant
Title II Formula Projects (JJAC)
This federal funding comes from the Office of Juvenile Justice and Delinquency Prevention at the Office of Justice Programs, and is authorized by the Juvenile Justice and Delinquency Prevention Act (JJDPA) of 1974, as amended in 2002. The Title II Formula Program supports the establishment, enhancement, and/or improvement of services for aftercare and reentry; alternatives to detention and diversion; and probation. Funds support reform in Maryland's juvenile justice system and focus on initiatives and strategies that support the hallmarks of the Developmental Approach to Juvenile Justice Reform.
Funding was distributed to agencies that were selected by the Juvenile Council and the Governor's Office of Crime Control & Prevention. The Juvenile Council is called on to serve as the voice of juvenile justice in their states and territories. The Council advises the Governor and Legislature on the state's compliance with the Juvenile Justice and Delinquency Prevention Act, participates in the development of the Three-Year Plan, obtains input from other young people involved with the juvenile justice system through different outreach methods, and reviews and comments on grant proposals.
Title II Formula Project Awards (JJAC)
School Safety Enforcement Program
The School Safety Enforcement Fund awarded grants to law enforcement agencies to address a variety of school safety priorities, as well as drivers illegally passing school bus vehicles while loading and unloading students. Applicants were encouraged to request funding for proactive safety measures such as emergency preparedness, security upgrades for schools, training for school resource officers, as well as public service announcements through theaters, billboards, radio, and public television. Funds can also be used to increase law enforcement presence on school campuses. Funding was made available to local law enforcement agencies, Maryland State police barracks, and County Boards of Education.