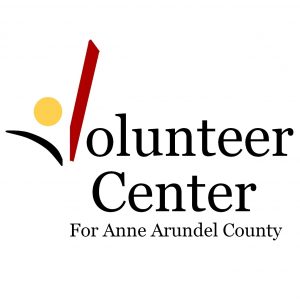 Many Volunteer positions are available through the Anne Arundel County Volunteer Center. If you do not see an opportunity below that fits your needs, contact the Volunteer Center at [email protected] or 410-897-9207. Check our Website: www.aacvc.org. A few current volunteer opportunities are listed below.
Anne Arundel – Annapolis CERT
Anne Arundel – Annapolis Community Emergency Response Team (CERT) has announced its spring 2018 dates for Basic 20 hour CERT Training. Volunteer to become a trained member of your community in emergency response. The training will be held on Friday, April 27 from 6pm-9pm, Sat., April 28 from 8am-5pm, and Sun., April 29, 2017 from 8am-3pm at the Fire Training Academy in Millersville. A disaster simulation will be held on Saturday, May 5, 2018 from 8am-1pm at the same location. Everyone completing the course receives a nationally recognized certification and the opportunity to join Anne Arundel-Annapolis CERT as a member. Visit www.aaacert.org for more information and for a registration link. For questions and to volunteer as a victim on May 5, contact [email protected].
Bello Machre
8:00 a.m.–12:00 p.m., Sat. June 9, 2018, Every Step Counts Walk, Bike, 5K Run: This fun event is being held at Anne Arundel Community College.  Many volunteers are needed to help make this day a success including: help with greeting, set-up, route support, food service and clean-up, and more; families and group volunteers are welcome. For more information and to register, visit the website at www.bellomachre.org  and click on Events. For questions and to volunteer to help with the event, contact Michele Marshall, Manager of Outreach and Volunteer Services at Bello Machre at 443-702-3064 or [email protected];  volunteers may also sign up online at https://bellomachre.org/you-can-help/volunteer/.
Foster Parents Support Group of Anne Arundel County
The Foster Parent's Support group of Anne Arundel County is looking for responsible adults and older teens to babysit the children during their monthly meetings.  These families gather once a month to discuss the issues, questions and responsibilities associated with caring for a child during a difficult time in their lives.  Babysitters are needed to watch the foster children in a nearby room while the parents are in the meeting. The meetings are held on the 1st Friday of each month from 6-8pm at Centerpoint Church near the mall in Annapolis.  Teens, adults and seniors are all encouraged to participate. One time or consistent commitments are all appreciated.  Contact Janice Keating at [email protected] for more information
Living Classrooms Foundation
The Living Classrooms Workforce Development team currently needs adult volunteers to assist our team with the overall management and program delivery of the workforce development center. Days/Times volunteers are needed: Mondays 9:00am – 4:00pm; Tuesdays 9:00am – 2:00pm; and Fridays, 1:30 – 4:00 p.m. For more information and to volunteer, contact Erin Myers at 410.685.0295 x.291 or [email protected]. For more information about Living Classrooms visit the web site at: www.livingclassrooms.org.
Men Aiming Higher, Inc. (Annapolis Arts, Sports and Leadership Academy)
Men Aiming Higher is a broad-based collaborative initiative to improve the lives of young people, mentoring them as they complete their education and achieve economic self-sufficiency through the development of empowerment skills and meaningful employment. Men Aiming Higher strives to energize and encourage positive self-esteem and life values on which to build a successful and productive life. Volunteers are needed to work with youth during our summer and school year programs. Our summer program meets Thursday from 6:00 p.m. to 9:00 p.m. and Saturday from 8:00 a.m. to Noon from June thru August and consists of a basketball league and leadership training; our school-year program meets one Saturday per month from 9:00 a.m. – Noon from September – June and consists of leadership training, tutoring, mentoring, field trips, community service projects, etc. Volunteers are needed to set up and breakdown tables/chairs, scorekeepers, registration, hall monitors, set up and serve refreshments, basketball clinic instructors, volunteer coordinator, grant writers, special events coordinator, marketing & communications, program evaluator, Parent University Coordinator. Questions? Contact Tamla Bias, Opportunity Coordinator at [email protected] or 410-703-1898. For more information see web site at – http://www.menaiminghigher.org.
North County High School – Mock Interviews
North County High School (10 E. 1st Avenue, Glen Burnie, MD 21061) needs adult volunteers to conduct mock job interviews with 11th grade students on April 19, 20, May 31, and June 1, 2018. Students have been discussing topics such as: appropriate dress, eye contact, oral communication, courtesy, assertiveness, and resume writing in their English classes. The program is designed to give students a chance to practice their newly learned skills by offering a one-on-one interview with an adult from outside the school; we are simply looking for people who are willing to give some time to help this generation become more competent in their interviewing skills, and no experience is necessary. Instructions and sample questions are available as well as an evaluation sheet. If you would like to volunteer, please go to:www.SignUpGenius.com/go/30E0E4DAFAB2DA4FF2-mock2 or contact Barbara Dziedzic via email at [email protected].
Reading Partners  
April 14, 2018, 9:00 a.m., Run for Reading Partners: Volunteers and participants on behalf of the Reading Partners Baltimore community are being sought for this event (2018 Under Armour Sole of the City 10K presented by Kelly).  The 10K will make a circle around the harbor before ending back at the Charm City Run McHenry Row store in Locust Point, Baltimore. Volunteer with us. To assist our community partner, Charm City Run, we are assembling a team of volunteers to assist with course marshaling, water stops, and more. Volunteers can fundraise, too, and earn the same team perks as our runners. Questions? Contact [email protected]. To sign up online visit:
https://donations.readingpartners.org/event/run-for-reading-partners-baltimore/e151441.
Severna Park High School
Friday, March 23, 2018 from 8:30-9:30 a.m., Financial Literacy Lessons: The Severna Park High School's Business Advisory Board has developed financial literacy lessons for 10th -12th graders to be delivered to students during their advisory period. In an effort to provide meaningful conversation about financial topics, the group is looking for volunteers to help present financial literacy lessons to students during a classroom advisory period. The presentation can be downloaded by the presenters a few weeks prior to the date by accessing www.sphsbab.org  and will include talking points and classroom discussion questions. We need your help in making this event meaningful and relevant for our students. Are you willing to be a presenter and share your expertise? Please register at the following link–http://www.signupgenius.com/go/10c0e4eaca72da2fd0-sphs3 . Contact Joanne Brack, Signature Program Facilitator, at [email protected], or 410-544-0900 for more information.
Category: LIFE IN THE AREA, Volunteer