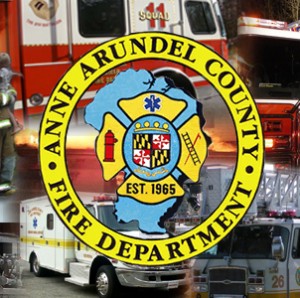 A home in Gambrills was severely damaged and three occupants displaced following a fire late Sunday evening.
Anne Arundel County 9-1-1 started receiving multiple calls around 11:40 p.m. reporting the attached garage of a home on fire in the 1000 block of Ice Castle Court.
Arriving firefighters found fire from the front, side and through the roof of the two-story single family home. Thirty-five firefighters brought the fire under control in less than 20 minutes.
The cause of the fire is under investigation by members of the Anne Arundel County Fire and Explosives Investigation unit. Damage is estimated at $75,000.
Two adults and a child have been displaced. There were no injuries.